Kia Tatiyana Davis/Facebook
Some viral videos restore your faith in humanity.
This is one of those videos.
Kia Tatiyana Davis captured the cute moment on the New York Subway.
She noticed a little boy watching as a man played on his phone.
The boy's eyes are glued to the screen, and he chimes in a few times with what looks like advice about the game.
The man noticed too, and in an adorable move that elicited whimsical sighs and 'awww' across the world, he handed the boy his phone to play with.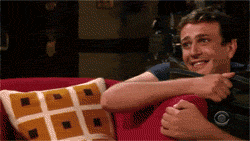 Davis captured the little clip online and posted it on Facebook, and people love the unnamed guy.
One wrote: 'Awesome Man. I love this man. Such a good heart. That was just awesome.
Another wrote: 'Awwwww a simple nice gesture to remind us that there is good in this world.'
The video was liked almost 10 thousand times, and really, is that a surprise?