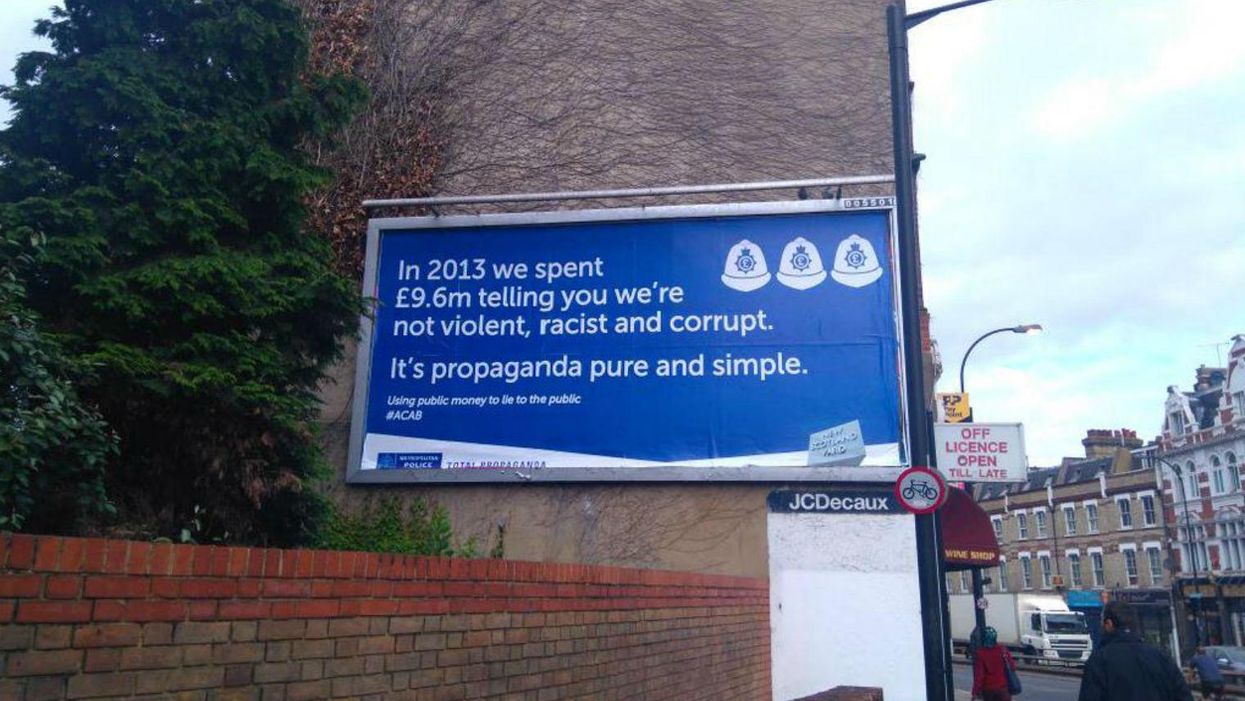 A series of posters which highlighted instances of police corruption and deaths in custody appeared on advertising space across London earlier this week.
Activists now claim that one of the posters, located on New Cross Road in the south-east of the city, has mysteriously disappeared.
A spokesperson for STRIKE! magazine, which helped to design the posters, told i100.co.uk that they asked local residents about the "cover up" but no one appeared to know how or when it was taken down.
The billboard was a derelict site which hadn't been changed for years and in the past few months had been covered in fly posters.

Nobody bothered to change that but someone was clearly very quick to get rid of this advert. Why? It looks like the police are afraid of the truth.
While we cannot independently verify whether the advertising space was covered in fly posters before this weekend, a grab from Google Street View taken in May shows a poster for the David Attenborough series Conquest of the Skies which was broadcast in 2014.
A spokesperson for the Metropolitan Police, while not directly addressing the poster in New Cross, told us:
We are aware of the posters and, in those instances, we are making the companies responsible for the advertising space aware so they can take them down.
In a separate statement on Monday, the force told us that they were aware of a poster in Lewisham and "the owners of the advertising space were contacted and removed the poster". A similar set of posters, not found in advertising space, were also removed from Coldharbour Lane, Brixton.
The posters, which were erected by shady anarchist network the Special Patrol Group, mimic the Met's own "confidence campaign" which aims to portray the force in a positive light.
Other posters were photographed outside New Scotland Yard, the Royal Courts of Justice and Westmoreland Road near Elephant and Castle.
A spokesperson for JCDecaux, the company which owns the advertising space in New Cross, was unavailable for comment at time of publication.