By midnight on Thursday, Greece must deliver a detailed reform plan, having submitted an application for a three-year loan from the European Stability Mechanism (ESM) bailout fund – to be used "to meet Greece's debt obligations and to ensure stability of the financial system".
It has been signposted that a new deal must be signed off on Sunday at a planned EU leaders summit, otherwise a Greek exit from the eurozone appears imminent.
However, while the country haggles with creditors over terms, there are a few economic crises that have been somewhat overlooked in favour of our Hellenic neighbours.
China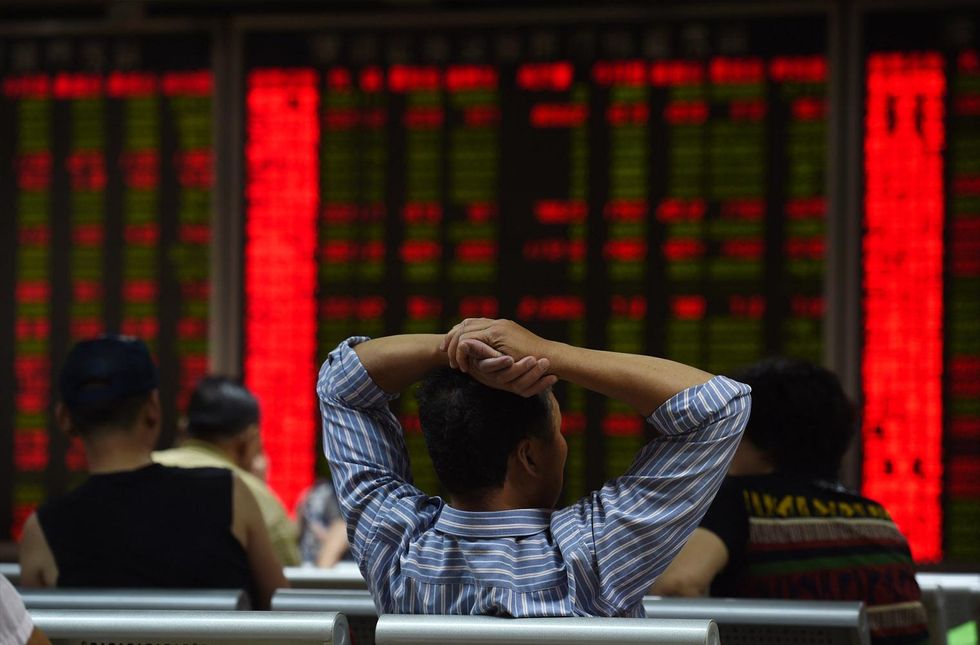 Picture: Greg Baker/AFP/Getty
China will probably be the most likely crash you have heard of – yesterday the Shanghai composite fell as much as 8.2 per cent, leading some analysts to describe it as 'Black Wednesday'.
Beijing has relaxed lending rules in an attempt to help people buy more stocks, following a move late yesterday to ban investors holding more than 5 per cent in companies from selling shares in the next six months.
To put it into scale – here's the situation aptly compared with Greece by blogger Zero Hedge:
Since the middle of June, the prices of Chinese company shares have fallen by 30 per cent. That amounts to around $3.2 trillion that has been wiped off the stock market in only a few weeks.
Puerto Rico
Picture: Joe Raedle/Getty
Puerto Rico's total bill amounts to $74bn. Hundreds of thousands have left in recent years, a swing of about 1.5 million people since 2003.
An IMF report recommended that the island restructure its debts in order to repay, by raising revenue by $4bn and save $2.5bn annually by 2025.
The report said:
Puerto Rico faces hard times. Structural problems, economic shocks and weak public finances have yielded a decade of stagnation, out-migration and debt … A crisis looms.
The need for debt relief seems apparent, and Puerto Rico would need to seek it from principal and interest payments falling due from 2016 to 2023, the report said.
Russia
Picture: Alexander Nemenov/AFP/Getty Images
Analysts expect Russia's economy to contract by 3.3 per cent during 2015 as it suffers an ongoing financial crisis resulting from low oil prices and a weak currency, combined with Western sanctions imposed over the conflict in Ukraine.
Last month former finance minister Alexei Kudrin said:
The situation is not getting better but is only getting worse in the second quarter. Over the coming year, we will see signs of a deteriorating situation through various symptoms.

Companies will experience serious difficulties for another half a year, up to a year, until the second quarter of 2016, and investments won't start growing. This means the economy won't start to emerge from the crisis.
The Russian government believes that the economy will shrink by 2.5 per cent in 2015.