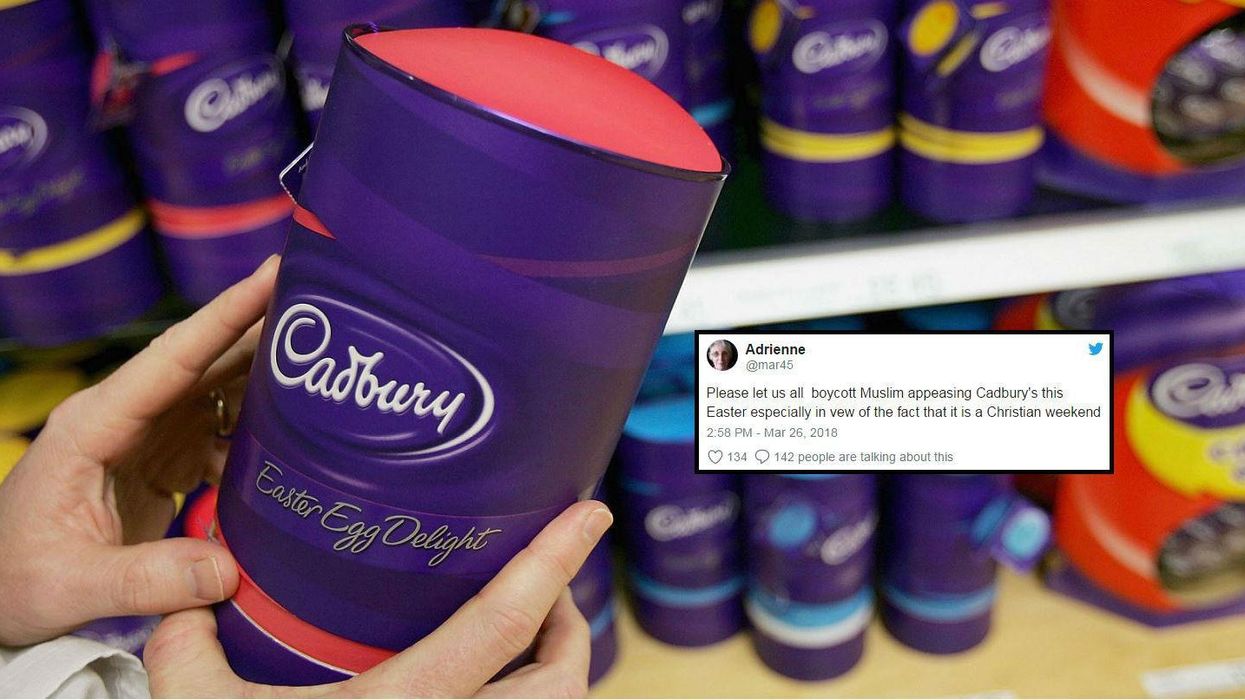 Graeme Robertson/Getty Images and Twitter screengrab
People still think Cadbury eliminated the word 'Easter' from its Easter eggs.
In March 2016, the Daily Star published a story claiming the chocolate giant decided to eliminate the word 'Easter' from its Easter egg hunt advertisements.
In 2017, Theresa May waded into yet another row about it, condemning the apparent removal as "absolutely ridiculous". Except she didn't have a solid grasp of the story, because the word 'Easter' actually appeared on promotional material for the event, as well as on the National Trust's website.
And now, a year on, the rumour persists that the chocolate giant is dropping 'Easter' from the packaging of its eggs.
Like this one calling to boycott Cadbury because of Muslims.
And this person referencing the word 'halal' with what appears to be a limited understanding of what it actually means.
Oh dear.
On Twitter, the Cadbury team have been cheerfully batting away.
Altogether now: Cadbury is not removing the word 'Easter' from its eggs or its advertising.
Although even if they had, in the Long List of Things To Be Angry About (think war, famine, Cambridge Analyitca), this shouldn't come very high on the list for any of us.
indy100 has contacted Cadbury for comment.