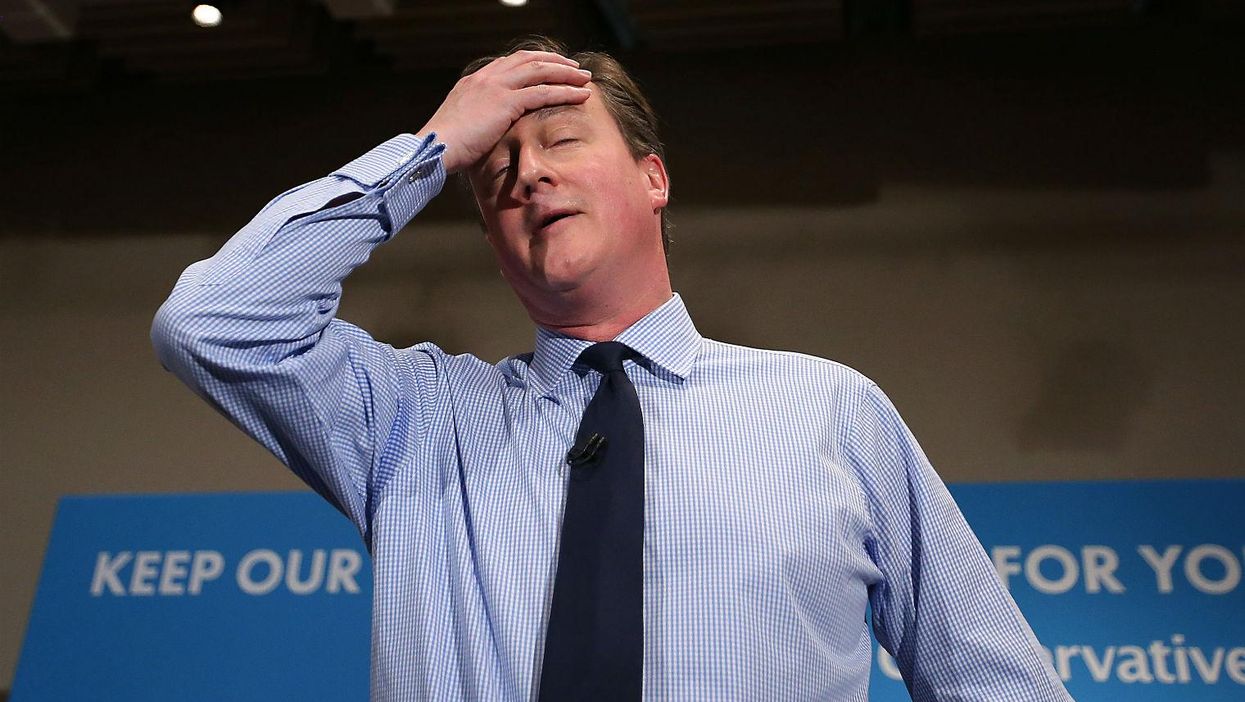 David Cameron was full of dire predictions and warnings last year before the general election. Looking back on them now, though, has left many people distinctly unimpressed.
Remember 2015?
It was the dirtiest political campaign in history. Never had commentators felt more disgusted with their leaders. The Union itself was faced with break up. A far left Labour leader was considered a threat to national security. How times have changed.
In this hour of need, our steady, sensible and reliable leader spoke to his people, reassuring them that he alone would prevent our world from descending into calamity.
The prime minister's tweet has been shared recently by, let's say, 'disgruntled' members of the public. As one might expected, the smugness-ometre is off the scale:
If this seems somewhat unfair (he's not Mystic Clegg after all) take a look at the full post.
The tweet linked to a message on David Camerons' public Facebook page. It contained some absolute clangers specific predictions:
The predictions which jump out in particular concern Britain's economy:
If Labour wins with the SNP's help, Britain and its economic recovery will grind to a halt.
The stability of Conservative leadership:
...an inescapable choice: me leading a strong and stable Government, or with him [Ed Miliband]: the chaos of being held to ransom by the SNP.
And the top team which would continue to run the economy.
vote Conservative on Thursday to ensure George Osborne is back in the Treasury and I am back in No10 on Friday. We'll continue the long-term economic plan - ensuring stable Government.
One year later:
Oh Dave.
MoreNick Clegg predicted the future with stunning accuracy
More:Have I Got News For You sort of predicted Brexit back in 1997