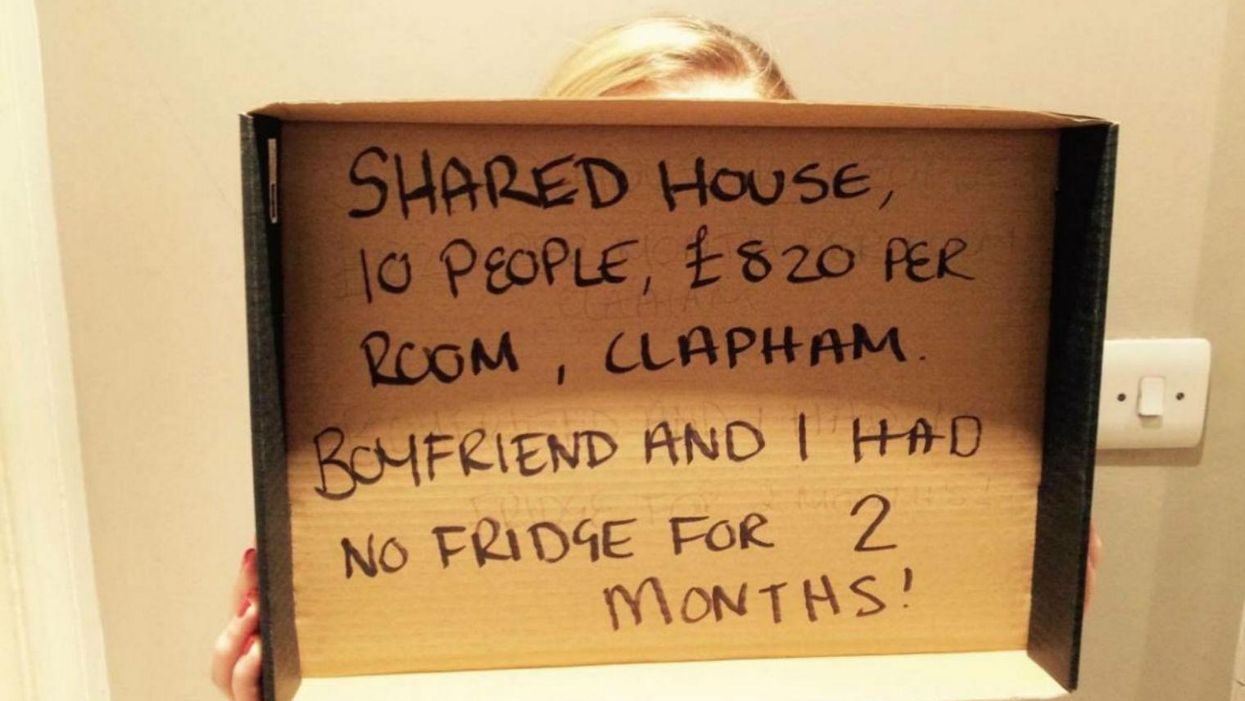 London's monumentally high rental market reached ridiculous proportions a fortnight ago when a toilet became available for rent in Highgate for £3,000 a month.
The policy and research organisation Generation Rent started the campaign in a bid to highlight soaring rent prices in the capital by inviting people to send in their rent experiences.
People have taken to Tumblr and Twitter to share the abysmal reality of renting in London, using #ventyourrent as the outlet:
There are rats...
On top of more rats...
Bed bugs...
Disgusting smells...
Tyrannical letting agents...
The London Mayoral elections on 5 May will provide a platform to discuss the private rented sector as well as the quality of housing.
...and no heating
A hole in one ceiling...
...toilets leaking into kitchens
Overcrowding...
Jay Morton, who lived with eight people, including architects, teachers and web developers for eight years spoke to indy100:
The 2 boilers were never Gas safe checked and broke regularly. There was also a lot of mould and the bathroom ceiling fell down. I had to fix it myself.

Landlords need to be more professional and look after their tenants. I have a friend who was evicted from her home 4 weeks before giving birth!!

If we do not tackle this London will cease to be the living working factory that it currently is, it will become a museum for the rich.
Dan Wilson Craw, Policy Manager at Generation Rent, said:
The hashtag #ventyourrent is unearthing the scale of common problems like damp and mice, all the way up to the most shocking experiences like poisoning, ceilings falling in and bullying landlords and letting agents. When London goes to the polls, the two million renters in this city need to make their voices heard.