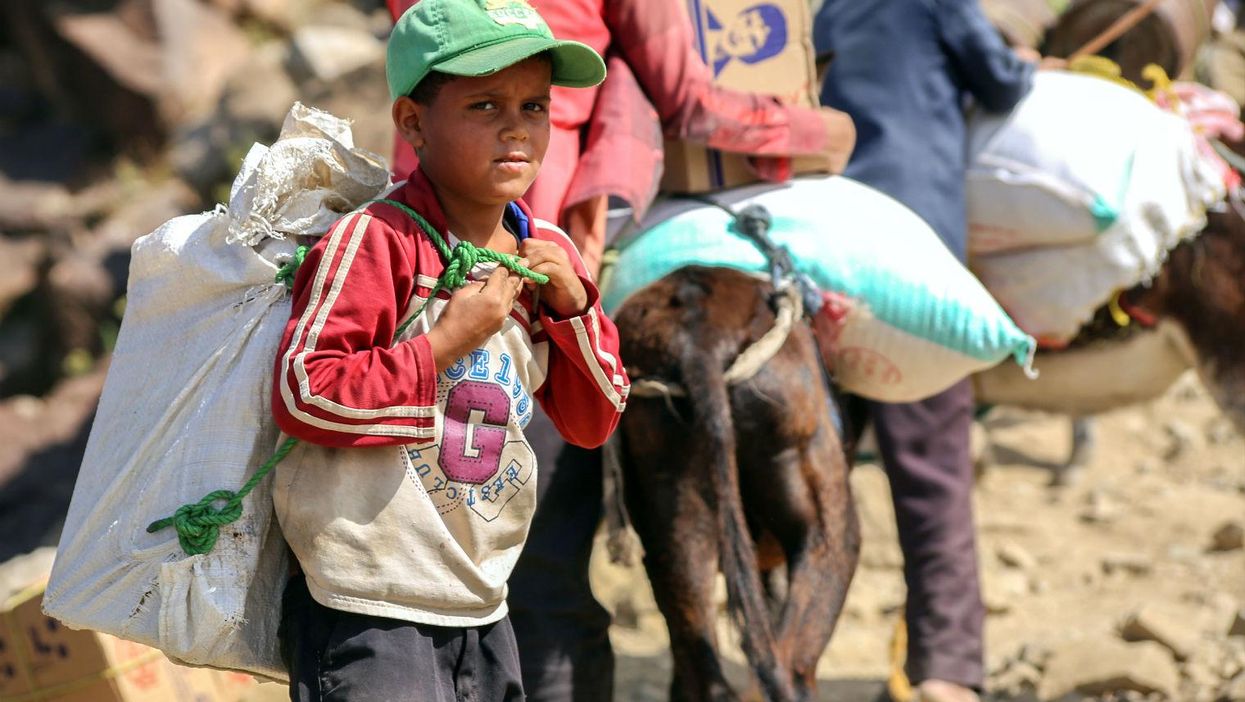 Stories of starvation and death from Madaya, the Syrian city besieged by regime forces on the outskirts of Damascus, have rightly caused outrage around the world.
But Madaya is far from the only place in Syria that is slowly starving to death - and the situation in the city of Taiz in Yemen is arguably even more of a humanitarian crisis.
Taiz is Yemen's third largest city, and has long been considered its cultural capital. But since April 2015 Taiz has been the centre of heavy fighting between Houthi rebels who currently hold it and forces loyal to deposed president Ali Abdullah Saleh.
It is seen as a crucial gateway to the rebel-held capital of Sana'a.
Picture: Google Maps
At least 1,300 civilians are thought to have died in Taiz' ongoing conflict and the United Nations World Food Programme warned this month that the city is on the verge of an imminent famine, since food and medical supplies have been almost entirely blocked.
Seventy per cent of the city's 600,000 inhabitants are thought to have fled as food, water, fuel and medical supplies run dry, and 37 hospitals and medical centres have been forced to close due to a lack of fuel needed to run generators.
All the while, there is daily shelling of civilian areas.
Aid official Ayman al-Mikhlafi told al-Monitor that the little aid that has reached Taiz is not enough to meet more than five per cent of the current need.
The humanitarian situation is tragic, verging on — if not already — catastrophic, due to the fact that basic food and medical necessities are not being permitted entry into the city.
A man stands near a building damaged by fighting between government loyalists and rebels in Taiz on August 17, 2015 (Picture: AHMAD AL-BASHA/AFP/Getty Images)
Yemen's sectarian civil war became a full-scale conflict in March last year, but has largely escaped Western media attention.
Saudi-led air strikes launched at the request of the ousted Yemeni government have targeted schools, hospitals and markets and the civilian cost is already huge: around 6,000 people are thought to have died and 2.5m people have fled their homes because of the conflict.
Amnesty International says that 80 per cent of Yemen's 21m strong population are in need of aid.