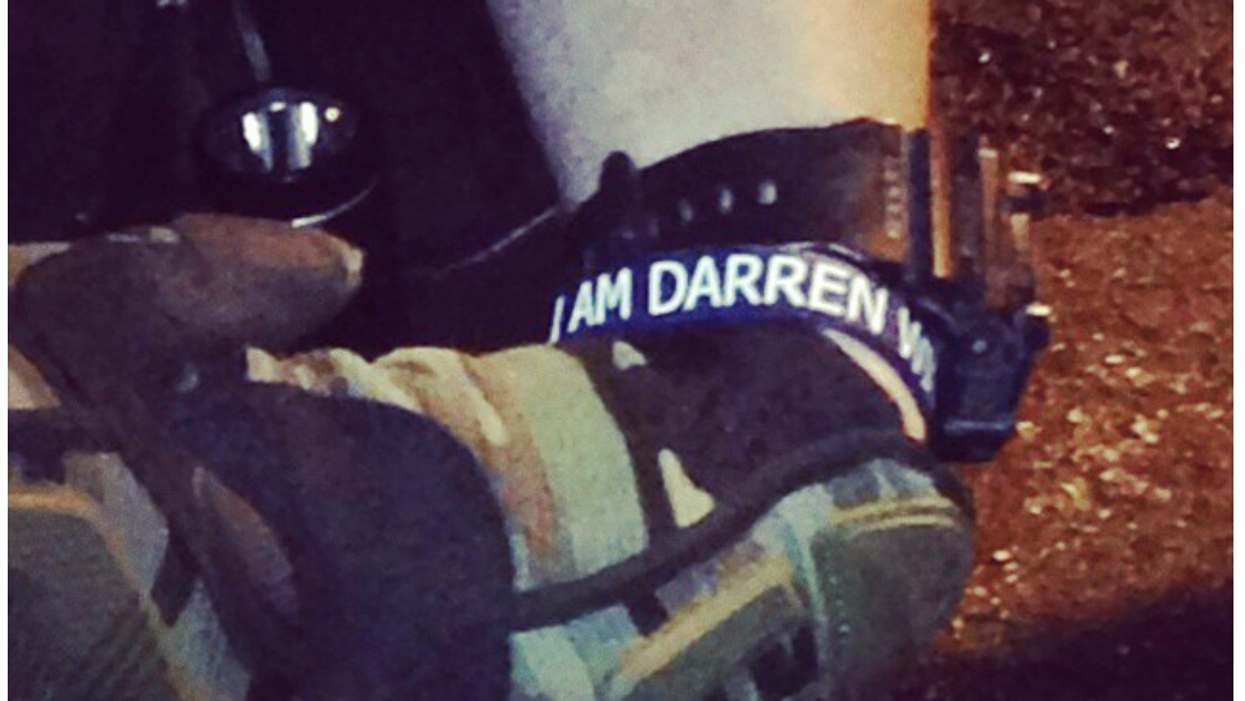 Police in Ferguson have been banned from wearing bracelets bearing the words "I am Darren Wilson" - but only when in uniform, while on duty.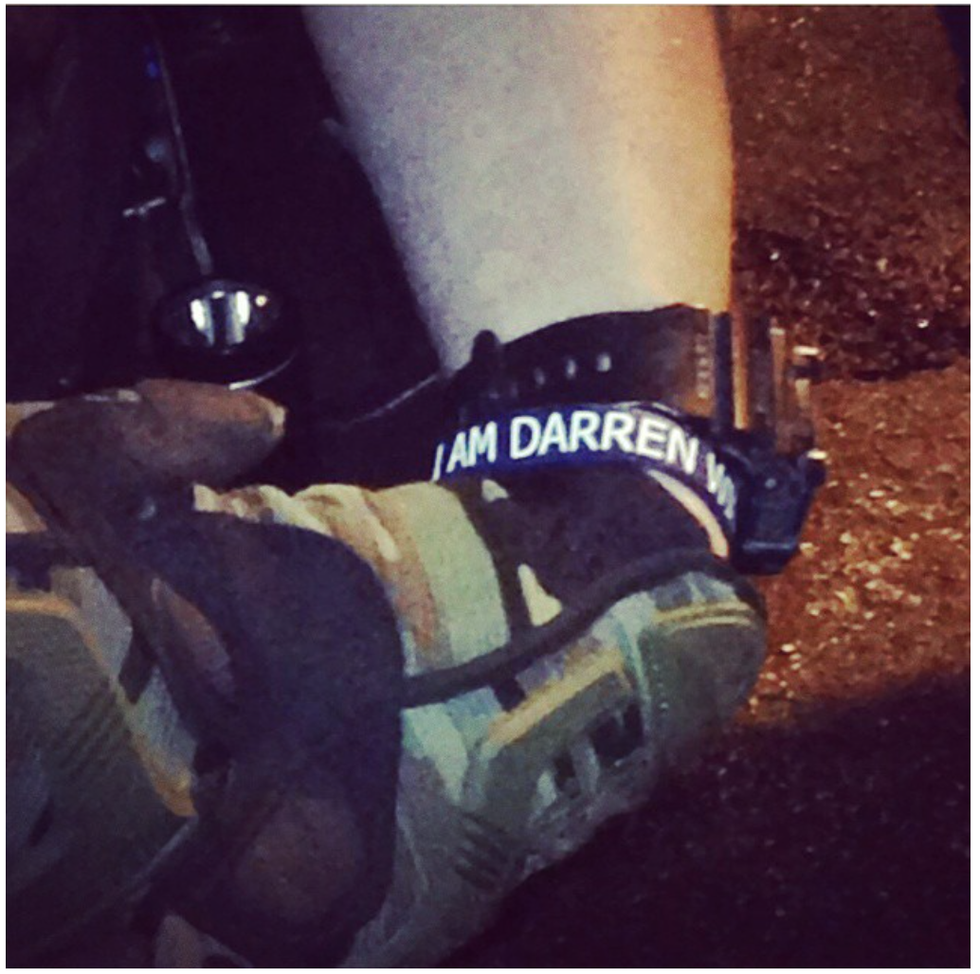 The federal government acted after images of officers in the St Louis suburb wearing the bracelets were posted online.
Wilson is the white officer who killed unarmed black teenager Michael Brown on August 9, sparking protests that are still taking place.
Wilson, who shot the 18-year-old six times in unclear circumstances, has not been charged and remains on paid leave.
The Department of Justice wrote to Ferguson police chief Thomas Jackson to explain the bracelets had "upset and agitated" residents, many of whom said the police wearing them had also illegally used black tape to cover up plates identifying them.
These bracelets reinforce the very 'us versus them' mentality than many residents of Ferguson believes exist.
Read the full letter here.