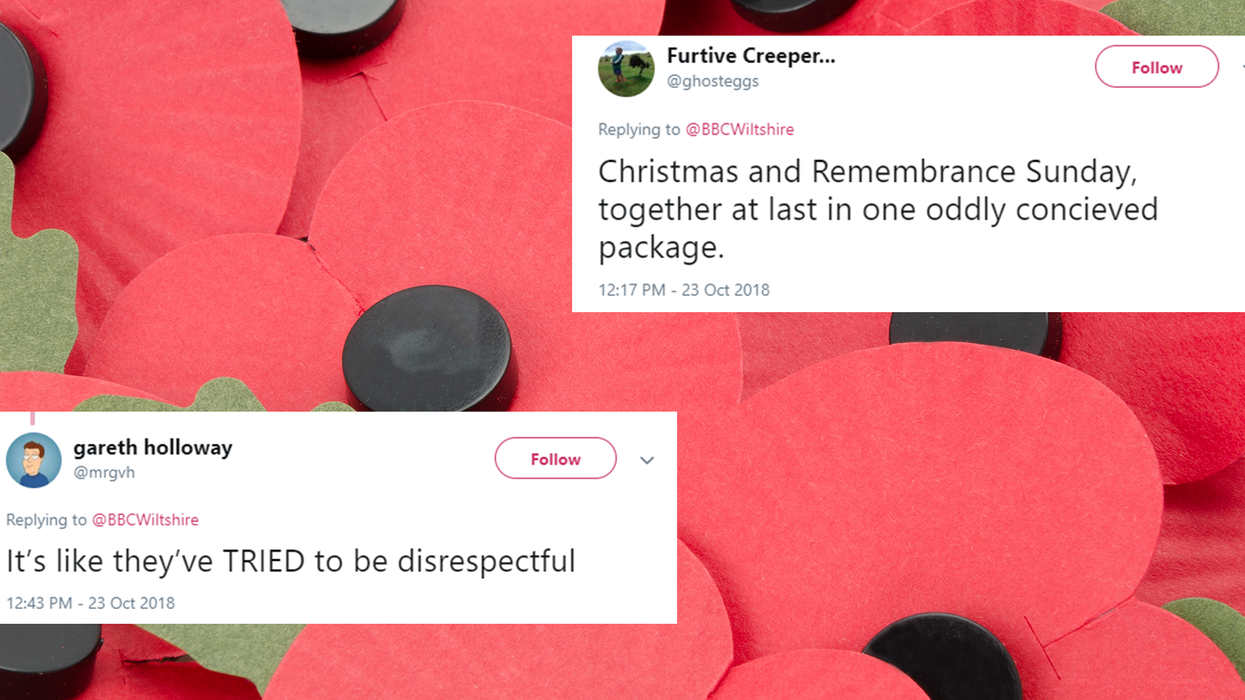 iStock Getty / clubfoto
Remembrance Day is nearly upon us, and millions of people across the country will be choosing to wear red poppies on their clothes as a symbol of respect for the military personnel who have sacrificed their lives in conflicts.
The red remembrance poppy is an artificial flower that's been used since 1921 to commemorate those who died fighting in the war, and in the run up to Remembrance Day on 11 November, someone in Sailsbury has thought it's appropriate to create a Christmas tree out of them.
Taking to Twitter, BBC Wiltshire posted a photograph of the tree, accompanied by the caption:
Poppy tree in Sailsbury.
Needless to say, many on social media thought that the tree was representative of people forgetting the real meaning of the poppies.
Others thought the combination was just quite strange.
Or disrespectful.
Some were quite simply shocked and confused.
While others said it represents the fact people are forgetting the true meaning of 'remembrance'.
And they didn't mince their words.
There are other examples of 'inappropriate' use of poppies.
And someone inevitably brought up the Russians...
The use of the red poppy itself is a controversial symbol, with many choosing to wear white poppies instead as an alternative. The white poppy was first created in 1933 by the Women's Cooperative Guild, is worn as a symbol of pacifism, and was designed to represent lasting peace.
The Peace Pledge Union, which distributes them, say that white poppies:
Represent remembrance for all victims of war, a commitment to peace and a challenge to attempts to glamorise or celebrate war.