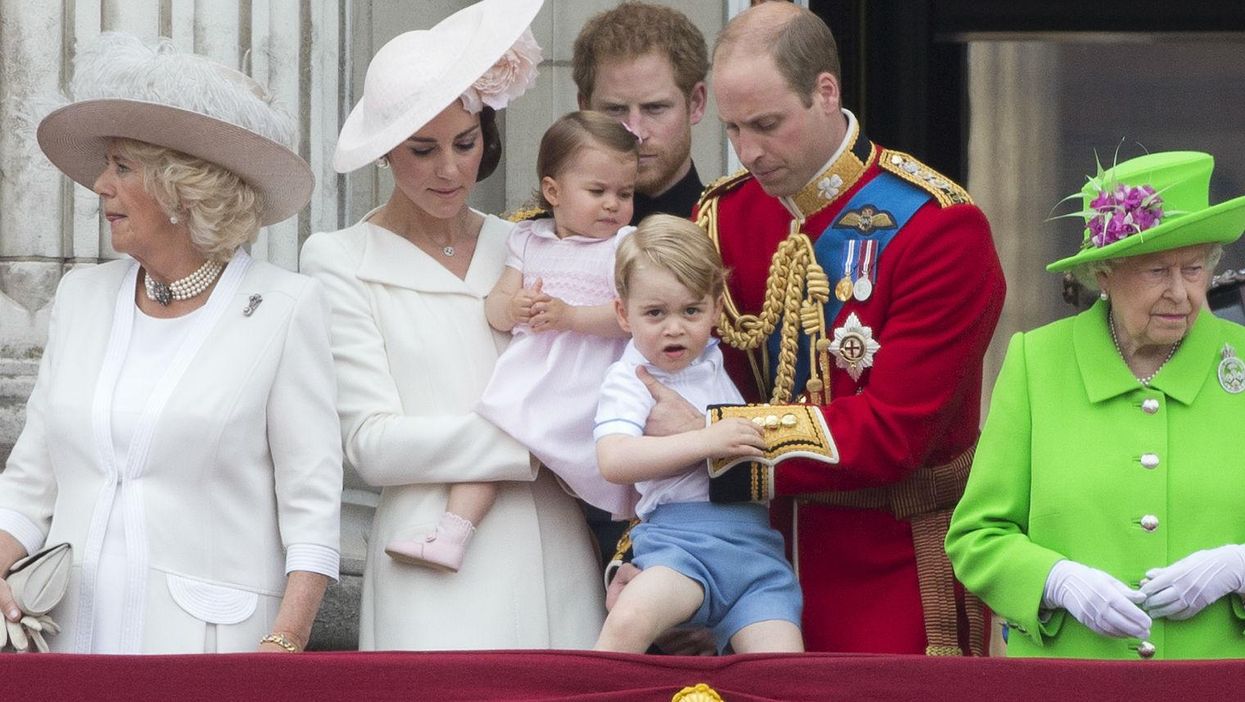 Three year old Prince George, third in line to the throne, was carried out to wave to his future subjects on Saturday as part of his grandmother's 90th birthday celebrations.
Picture: Chris Jackson/Getty Images
He wore a white shirt and blue shorts - and the Telegraph, among others, were quick to notice that the outfit wasn't exactly making a debut. Dad Prince William wore the same outfit to his brother Harry's christening in 1984, and to the Trooping of the Colour in 1986.
Picture: PA
And it's not even the first time George has been put in hand-me-downs; oh no.
At last year's Trooping of the Colour ceremony George hit the Mall in a blue romper that had also belonged to William once upon a time:
Picture: Chris Jackson/Getty ImagesPicture: Ben A. Pruchnie/Getty Images
What a time to embrace austerity measures be worth an estimated £2.4billion to the British economy.