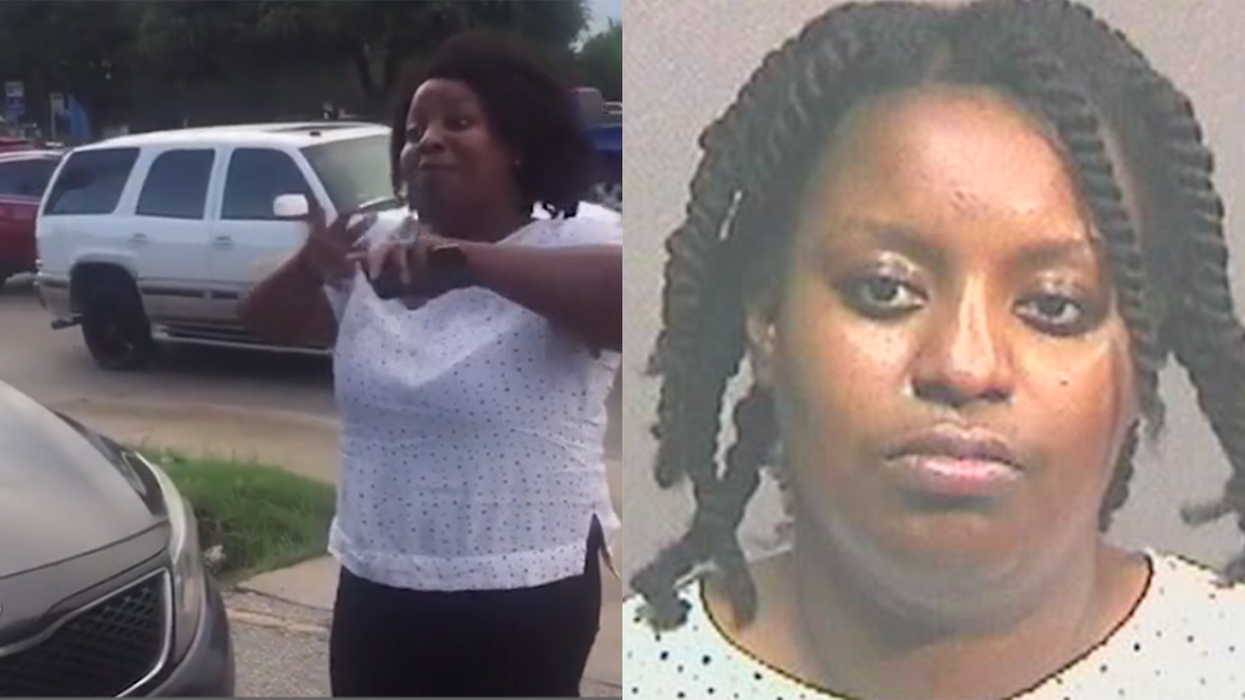 Kimberly Sanchez / Facebook / Tiffany Scott / Houston Police Department
A woman from Houston has been fired after she went on a racist rant on a Hispanic couple after a traffic accident.
Tiffany Scott, 27, got into a minor accident with engaged couple Kimberly Lopez and Jose Sanchez.
In a video later uploaded to Snapchat and then to Facebook, Scott can be heard shouting:
You swam too [sic] with the rest of your family!
Appearing to be unaware that she was being filmed, she continued:
You have kids here so that made you a US citizen right? Right.
In a second clip, Sanchez can be heard off-camera saying: "Yeah, we make them in Mexico...oh yeah, we f***ing make them in Mexico."
Scott replies:
No, they don't. I teach all ya'll dumb-a** kids, ya'll don't.
According to the Houston Chronicle, Scott was fired from KIPP Voyage academy for Girls and was arrested for assault after she allegedly hit the phone out of Lopez' hand.
Houston police got to the scene and a department spokesperson confirmed to the Mail Online that she had received a call about an "accident with a disturbance."
She later apologised for her comments and argued that she had been responding to similar comments about swimming made by the Hispanic couple. She also alleges that the couple spat on her, which they deny.
Scott said:
They asked me if I swam from Africa to Houston. My intentions was never to bring any other race down, so I want to go ahead and apologise for that.
A KIPP spokesperson said in a statement:
Wednesday morning, we were made aware of a video being shared on social media where a KIPP employee is observed making racially insensitive and inappropriate comments while off-campus. 

We acknowledge the many social media supporters who shared their concerns. We value each and every student and family that is a part of the KIPP network, and we do not tolerate discriminatory remarks of any kind. 

KIPP Texas Public Schools is committed to taking swift action is situations such as these.
Scott is contemplating suing litigation.
I made sure that, when I came to Houston, I gave 100 per cent and I made sure that every child I taught knew that Ms Scott loved them.