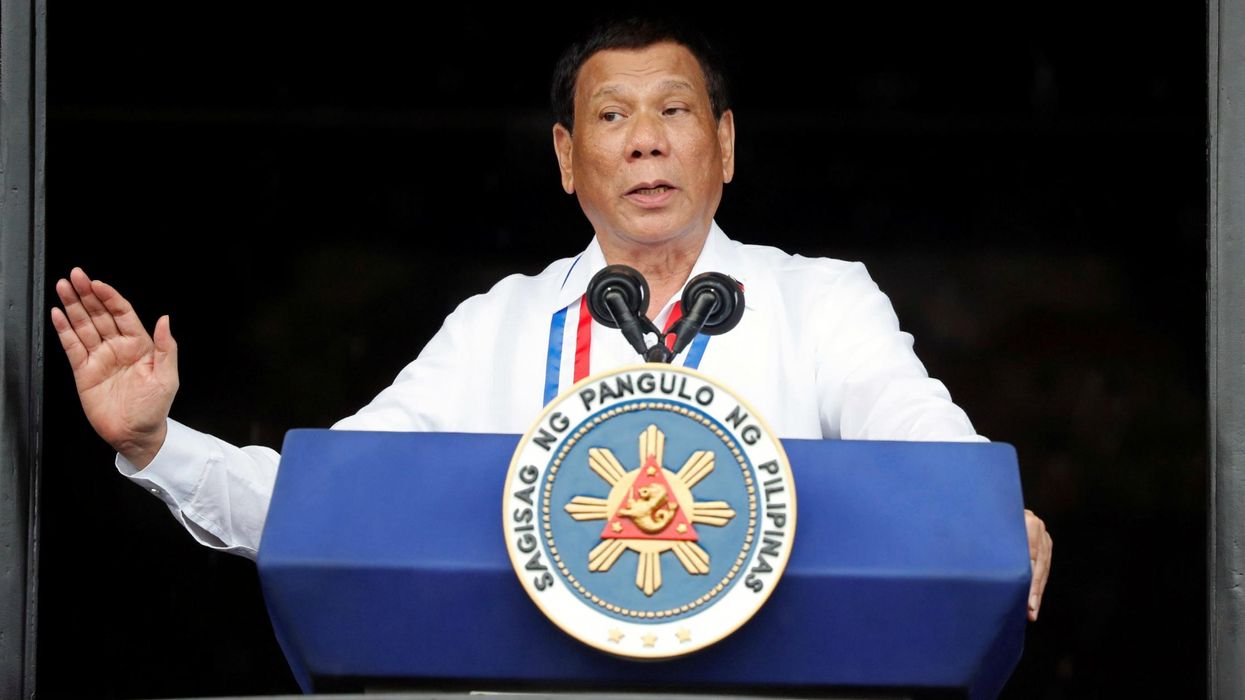 Erik De Castro/Reuters
The president of the Philippines has landed himself in yet more controversy after calling God 'stupid', by saying he would resign if the deity can be proven to exist.
In a speech, Rodrigo Duterte directed scathing words against some of the basic tenets of the Catholic faith.
'Where is the logic of God there?' the question was aimed at the concept of original sin.
The president went one step asked if there's:
One single witness [who can prove that humans are] able to talk and to see God.
He pledged that if one person could prove God exists, he would resign.
Duterte went on to suggest that there must be God or a supreme being that prevents billions of stars and celestial bodies from colliding and threatening the human race.
This isn't the first time the provocative leader attacked the Catholic faith, of which a majority of his people follow.
In a separate speech last week, he called God 'stupid', criticising the story of Adam and Eve.
Who is this stupid God? This son of a b***h is then really stupid. You were not involved but now you're stained with an original son…What kind of religion is that? That's one I can't accept, very stupid proposition.
Opposition senator Antonio Trillanes IV called him "one evil man" and said his comments were "very much consistent with the deceitfulness, heartlessness and ruthlessness of his policies".
Presidential spokesperson Harry Roque told South China Morning Post that the president had right to express his opinion, and referred to Duterte's admission that he was once sexually abused by a priest.