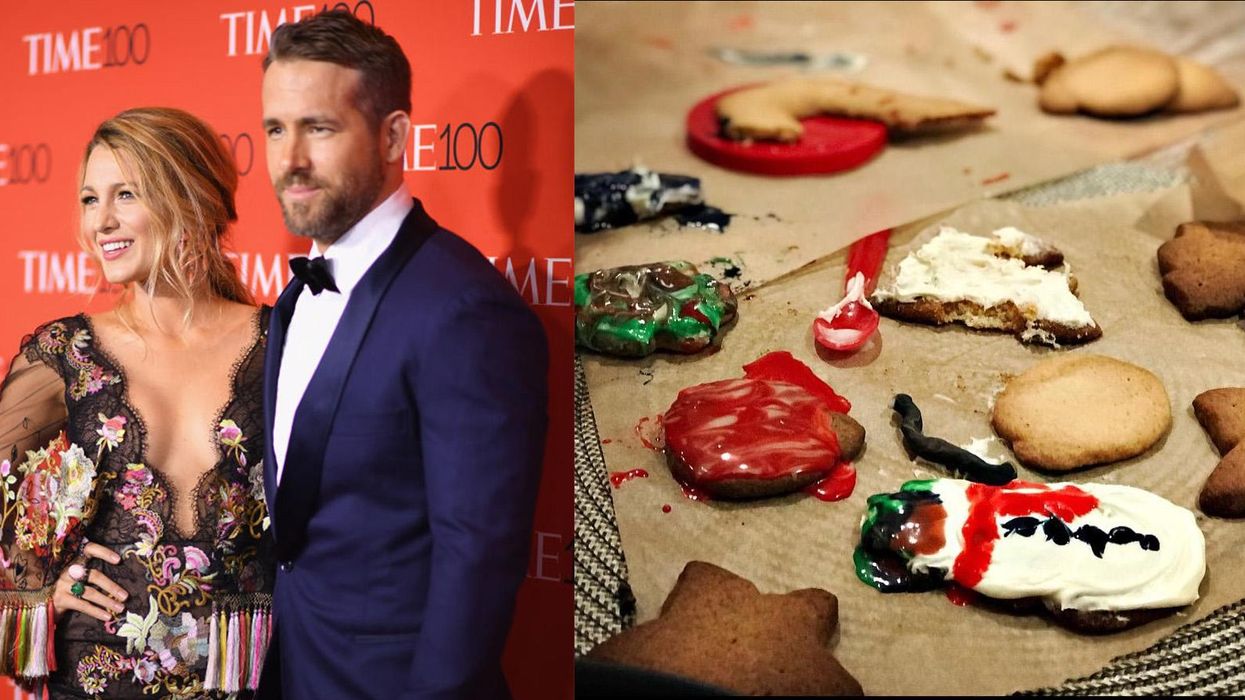 Dimitrios Kambouris/Getty Images for TIME/Instagram/Blake Lively
Ryan Reynolds and Blake Lively have one of the best marriages in Hollywood.
Not just because they are hopelessly in love and raising their daughter in the finest possible fashion.
No, it's also because they have discovered the least malicious of ways to mock each other on Twitter and Instagram.
Embracing the Christmas spirit, Ryan recently tried his hand a touch of baking. The Deadpoolstar attempted to whip up a batch of Christmas cookies but it didn't go according to plan.
The 41-year-old was probably hoping that his baking mishap would go unnoticed - but he forgot that his wife was lying in wait, ready to expose his failings.
It looks more like a massacre than a bunch of cookies. At least Blake said he was handsome.
Ryan was quick to respond and did so with a perfect comment.
He replied to the photo, writing:
I wanted to be the first person to bake Christmas cookies using only a hammer.
The post has since attracted over 739,000 likes and hundreds of comments.
It shouldn't come as a surprise that Reynolds isn't that skilled in the kitchen.
During an interview with Men's Health earlier this year, the actor described his cooking as a fire hazard.
I am not innovative in the kitchen. If I cook, you'll have a structure fire.

The firemen will kick down our door, take my wife away, and give her a better life.
HT Her