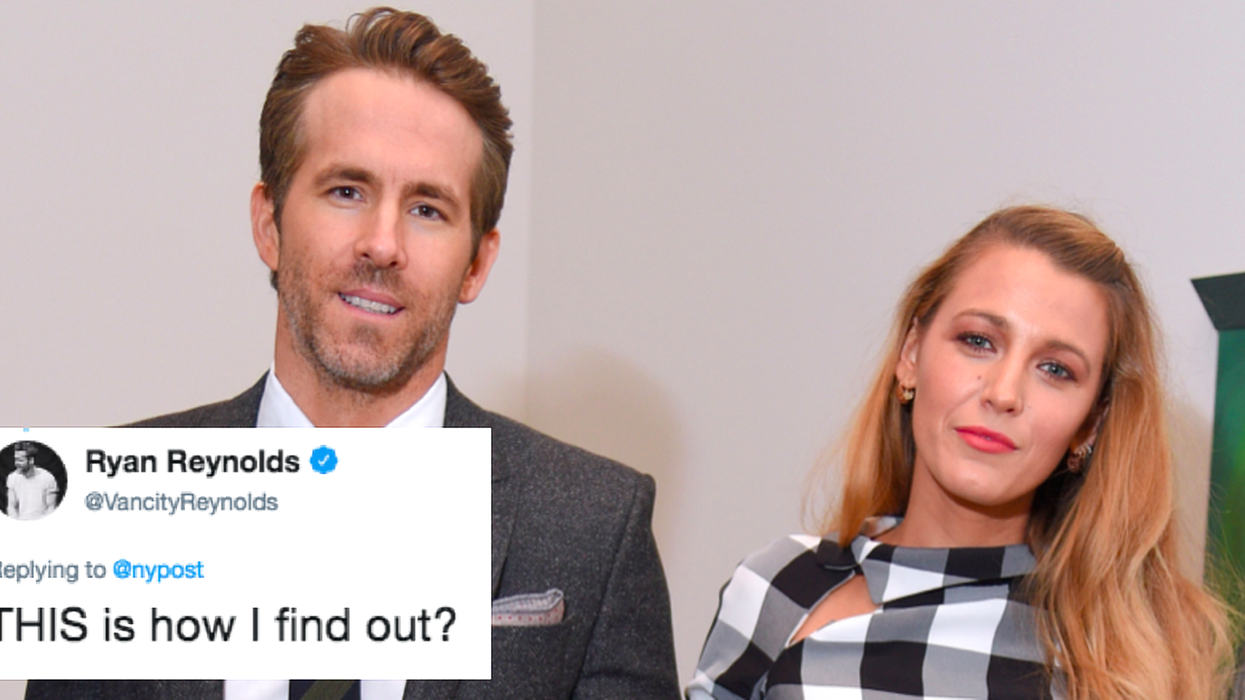 GETTY
Ryan Reynolds and Blake Lively are pretty much the dream couple.
The pair are so perfect looking it feels like they were created in a lab, they both have thriving careers and two adorable kids named Inez and Jame.
They regularly take to social media to troll each other, flirting online in front of millions like a new couple, despite the fact they've been married for years. It's practically a public service.
Though we're convinced that the latest tweet from Ryan might take victory in the trolling wars, because it's so funny our stomachs are still sore.
By now, you may have heard about the woman who only dates ghosts and is now engaged to a spirit. Well, apparently, Ryan noticed a resemblance between his wife of six years and this ghost-romancing woman.
In classic Ryan Reynolds fashion, he took to call out his wife for the 'infidelity'.
Twitter users reacted hilariously to the joke.
Thankfully, it seems Blake already has a lover who is beyond this world - her husband.
H/T: Somecards