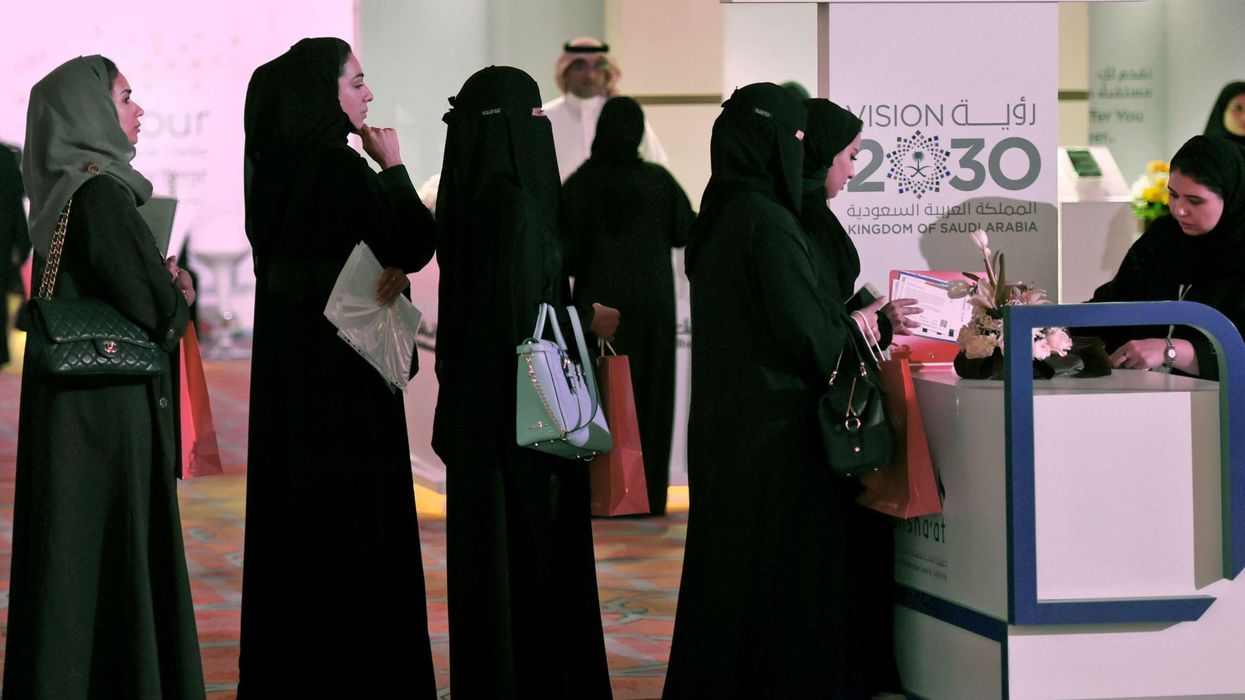 After a recent strict crackdown on women's rights activists in Saudi Arabia, the country has now approved a law to criminalise sexual harassment.
The BBC reported that the legislation will "fight the crime of harassment" while simultaneously protecting the identity of its victims, but there's a sense of irony to be found in the fact that men and women are strictly barred from interacting with one another in Saudi Arabia.
However, those who are prosecuted will face penalties of up to two years imprisonment, as well as fines which could amount to more than £19,000.
Social media users have taken to Twitter to share humorous videos and skits about the new law, the most popular of which is an animated clip of someone sending a heart emoji before having their apartment broken into by armed police.
Another makes reference to an official app, which allows users to complain directly to the country's Ministry of Interior.
Jokes aside, the country still has deeply conservative attitudes towards women, who still aren't allowed to make major decisions without the permission of a man.
The last few months have seen a series of positive changes - the lift of a ban which prevents women from driving,the new rights of women to attend cinemas and football matches - rolled out, yet the activists who pushed for these changes have reportedly been arrested and imprisoned.