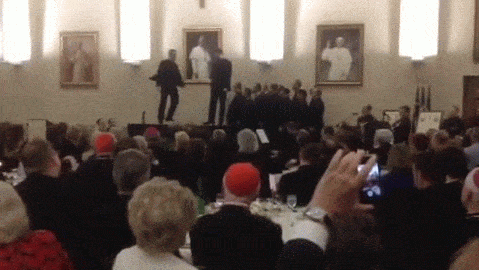 A video of a dance-off between two American priests has gone viral.
The Reverend David Rider, 29, and the Reverend John Gibson, 28, were filmed during an April fundraiser at the Pontifical North American College, up the hill from the Vatican.
In the clip, the Rev Rider warms up the crowd with a tap-dance routine only to be upstaged by the Rev Gibson's fast-footed Irish dance. They are soon battling it out beneath a portrait of Pope Francis.
More: Little girls swear over and over again because feminism