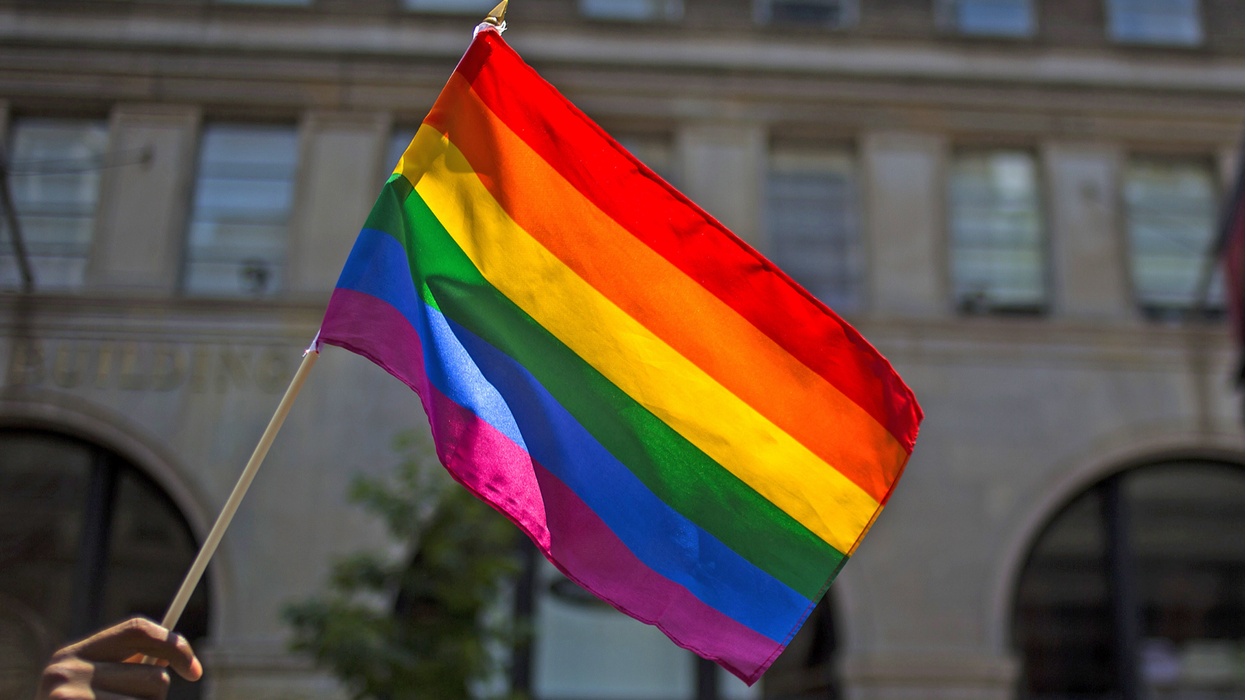 Getty
Signs! What a wonderful invention to quickly communicate intent and information.
However, once a sign is out there, the holder can no longer control interpretation of the message.
As one bigot found out recently.
A member of the Key of David Christian Center, a Pennsylvania-based church that preaches fervently against homosexuality and has been at the centre of allegations surrounding pastors and uncomfortably persistent preaching methods, was pictured holding up a sign at a Key of David protest recently.
It very helpfully lists a range of people who will, according to the church's teachings, "burn in hellfire".
As well as slurs for gay men and transgender individuals, some of the choicer candidates for hellfire include "masturbators", "loud women" and "Catholics".
Basically: it's a broad church of people who will apparently feel the burn.
But when a photo of the sign began circulating, its intent somewhat backfired when people began to proudly claim the labels mentioned.
Comedian Rosie Jones shared the photo, writing "Very proud to be at least six of these".
And others quickly began tagging themselves.
Some had an impressive full house.
Others were disappointed with their lower scores.
Meanwhile, as one person judged, the list looked like a pretty fun gathering.
While others suspected the list could do well on alternative platforms.
Really, as an astute observation put it, it was more a case of untagging yourself from the few that didn't apply.
And don't we love to see it.
Anyone want to share their scores?