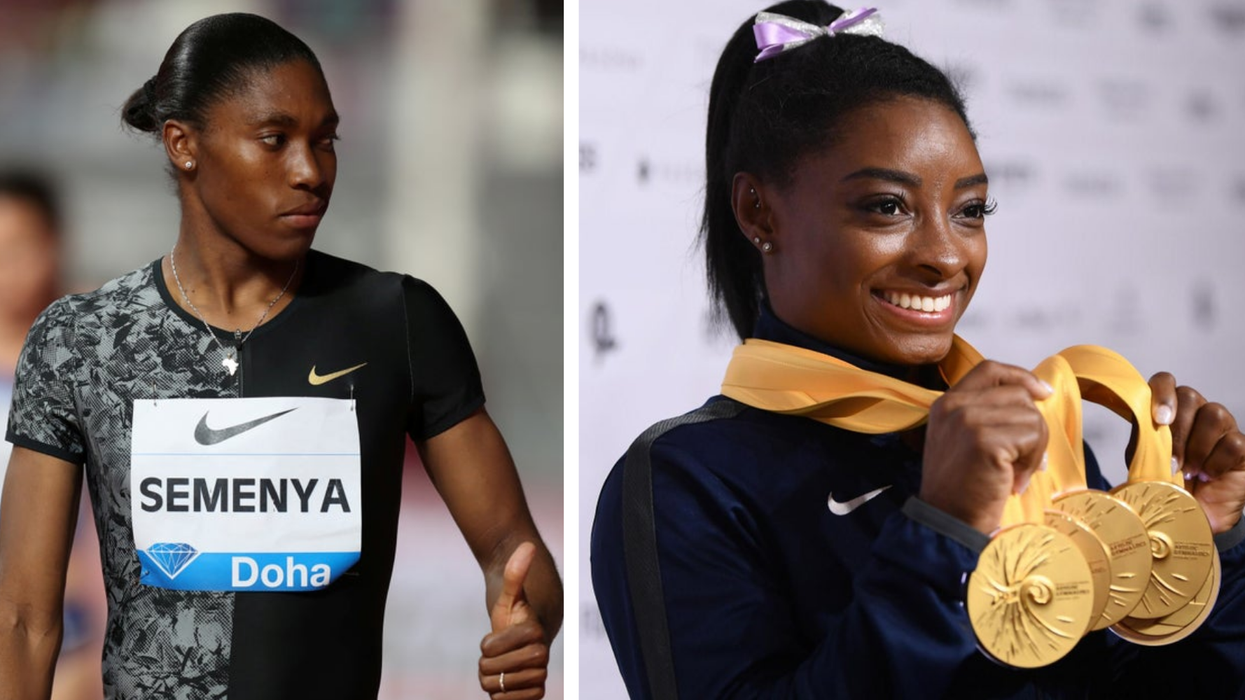 Reuters/Getty
This week, champion runner Caster Semenya lost her appeal against World Athletics regulations which prohibit women athletes from competing if they have high testosterone levels.
The court ruled that Semenya – who has won the 800m twice in successive Olympic games – would have to take hormone suppressing drugs if she wanted to compete in future races.
The ruling has been greeted with controversy by many who have pointed out that Semenya's naturally occurring higher levels of testosterone is similar to biological traits that other athletes are celebrated for, like Michael Phelps' lower levels of lactic acid.
And Semenya's plight has also rallied her fellow athletes.
Simone Biles, the most decorated gymnast of all time, has spoken up in support of Semenya, calling the decision of World Athletics "men having control of women's bodies".
Biles also replied to a troll who wrote "XY = a male" underneath her initial tweet, seemingly in reference to Semenya's intersex condition.
Biles was applauded for her support of Semenya by others who expressed similar anger at the ruling.
And she was thanked for taking a stand.
When will women stop having their womanhood defined by others?