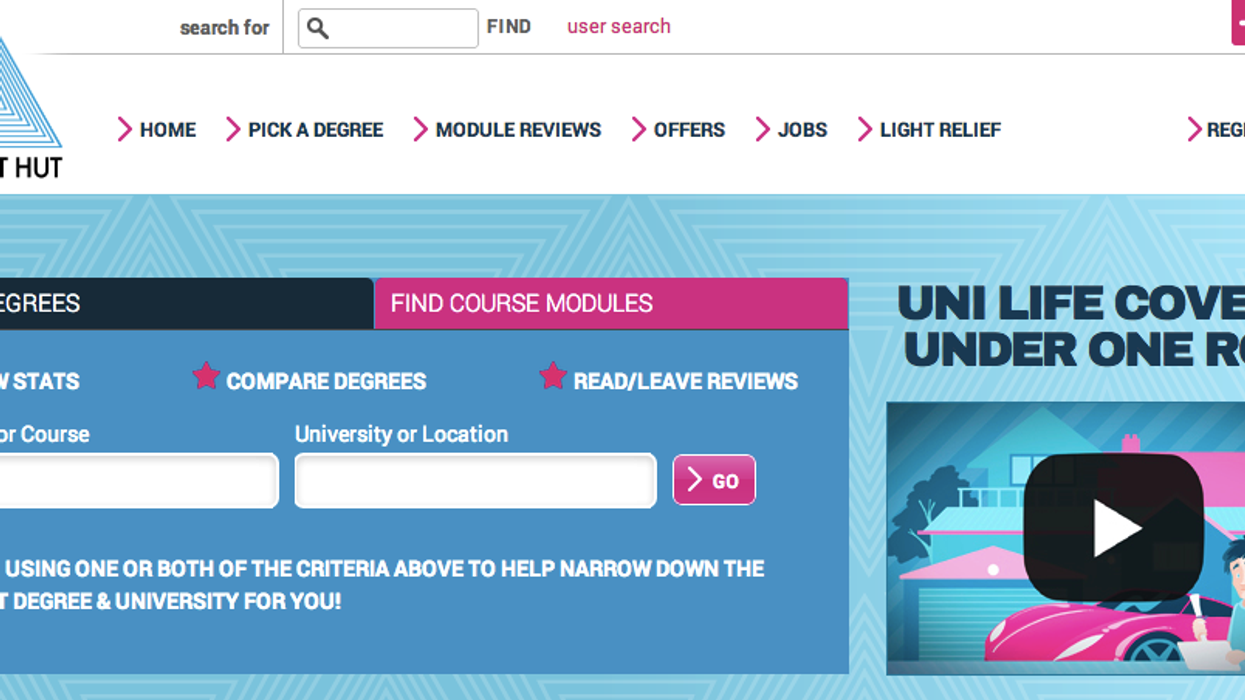 With the application deadline for most university courses closing on 15 January, many students may be fretting over the Christmas holidays.
But fear not. Whether you haven't even started looking yet, or if you've done hours of research and still can't quite bring yourself to press the "complete" button on the Ucas application, the following websites might just help you make the decision that could change the rest of your life...
1. Student Hut
This website has been described as a "TripAdvisor for universities" which allows students to rate their experiences.
The "Pick a Degree" feature allows you to filter choices based on location, student satisfaction, job prospects, campus/non-campus etc.
Set up by Dan Lever, a former student who said he was frustrated with the lack of transparency and unbiased information about university courses.
2. The Complete University Guide
See university league tables, find entry requirements, and find advice for parents whose children are thinking of going into higher education.
The terrifying prospect of how much it will all cost is also put into context by their handy loan repayment calculator.