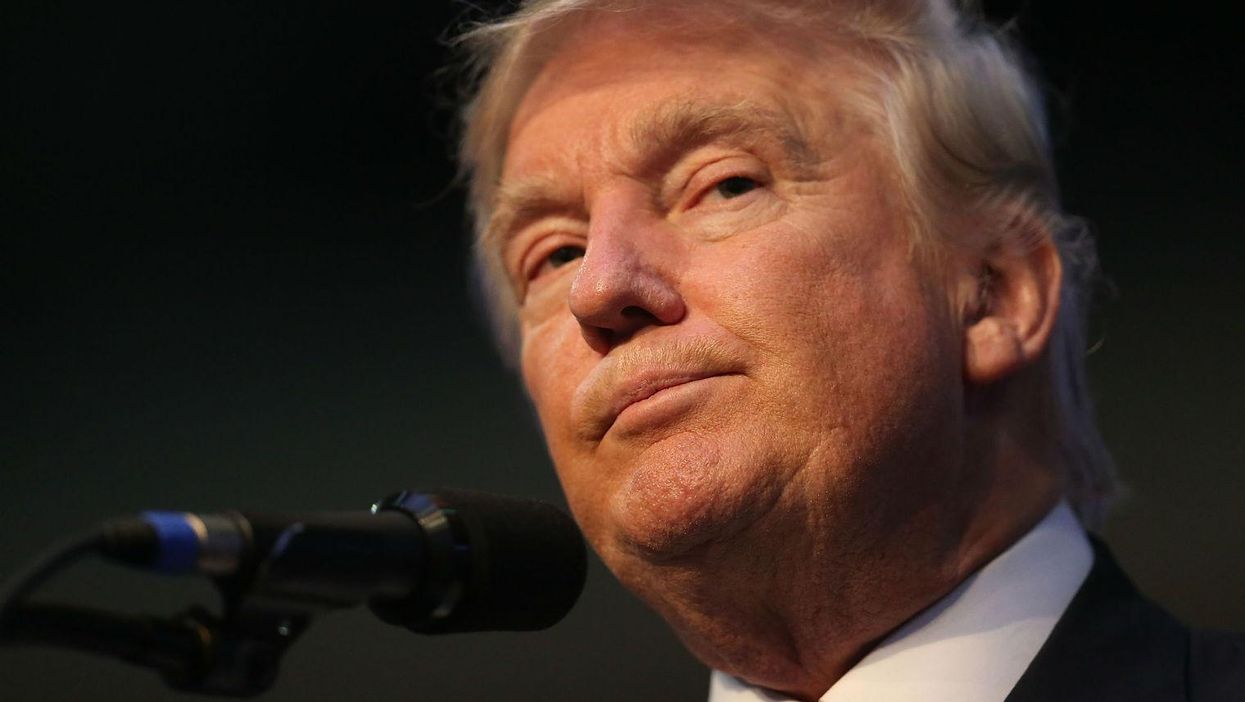 Scrutiny of Donald Trump's tweets by data scientists has found he only writes the hyperbolic, bullying, and quasi-fascistic ones.
The real Donald's appeal is his unpolished, supposedly uncultivated public image. Trump's Twitter account is integral to this. The Republican candidate has so far courted controversy, dominated media coverage, and gained supporters through his apparently off the cuff tweets. In the same vein, Trump has mocked Hillary Clinton's use of Twitter for being overly stage managed.
Two data scientists may be about to blow this narrative apart. On Saturday, Todd Vaziri proposed this.
Explaining further in a post to Storify, Vaziri explained that he used Tweetbot to divide tweets coming from the account @realDonaldTrump into those sent from Android and those from iPhone.
The tonal differences between the too were markedly noticeable. Ones from iPhone rarely contained ALL-CAPS, they usually contained pictures, and were written in complete sentences. The angrier tweets, usually directed at opponents were from Android.
For example, from an iPhone:
Compared to Android:
David Robinson, a data scientist at Stack Overflow has found further information to back up this theory. For starters, Trump does tweet from an Android device, a Samsung Galaxy. More significantly, Robinson looked at the data sets behind Trump's twitter feed and found that the differences between the two types of tweet went beyond tone.
iPhone tweets were sent in the afternoon and evening, and Android in the morning. Similarly, Android tweets manually copied and pasted other people to quote them, rather than using the in built 'quote tweet' feature. Looking at the most commonly used words on each device, Robinson found that words such as 'badly', 'crazy', and 'weak' topped the list from the Android device, compared to words like '#trumptrain' and '#supertuesday' sent from the iPhone. Broadly speaking, the iPhone used lots of hashtags, as would a media savvy staff, in contrast to the very few used by the Android wielding candidate.
Ultimately Robinson backed Vaziri's hypothesis that Trump writes the hyperbolic and insouciant tweets himselg, while his staff write the more straight laced and pro forma tweets. See Robinson's full data break down for more.
Turns out the Real Donald isn't so 'real' after all.