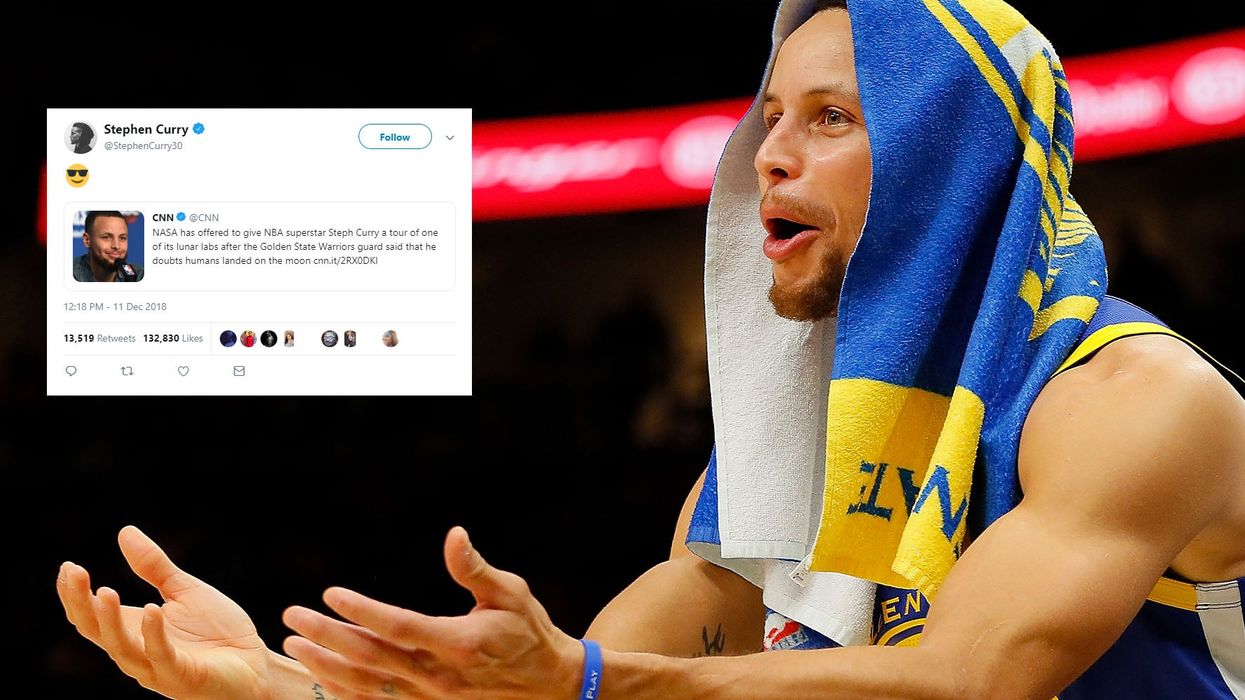 Getty Images
NASA has invited Steph Curry to examine space rocks after the basketball star said that he doesn't believe the moon landing was real.
During an interview on the podcast 'Winging It', when co-host Annie Finnberg brings up conspiracy theories, the Golden State Warriors star revealed that he thinks the moon landing is a hoax.
"We even been to the moon?" he asked the group of other interviewees, including his teammate Andre Iguodala and Atlanta Hawks players Kent Bazemore and Vince Carter, to which he received a unanimous "nope".
"They're going to come get us," Curry says laughing. "Sorry, I don't want to start conspiracies."
Some weren't too happy with Curry for his statement, taking to Twitter to express their concerns.
But on Tuesday, NASA finally also responded, and did so in the best way possible, with spokesperson Allard Beutel telling the New York Times:
We'd love for Mr. Curry to tour the lunar lab at our Johnson Space Center in Houston, perhaps the next time the Warriors are in town to play the Rockets.
We have hundreds of pounds of moon rocks stored there, and the Apollo mission control. During his visit, he can see firsthand what we did 50 years ago, as well as what we're doing now to go back to the moon in the coming years, but this time to stay.
To which Curry tweeted:
It seems the basketball super-star has figured out the perfect way to get a free trip to the NASA headquarters.
HT Mashable