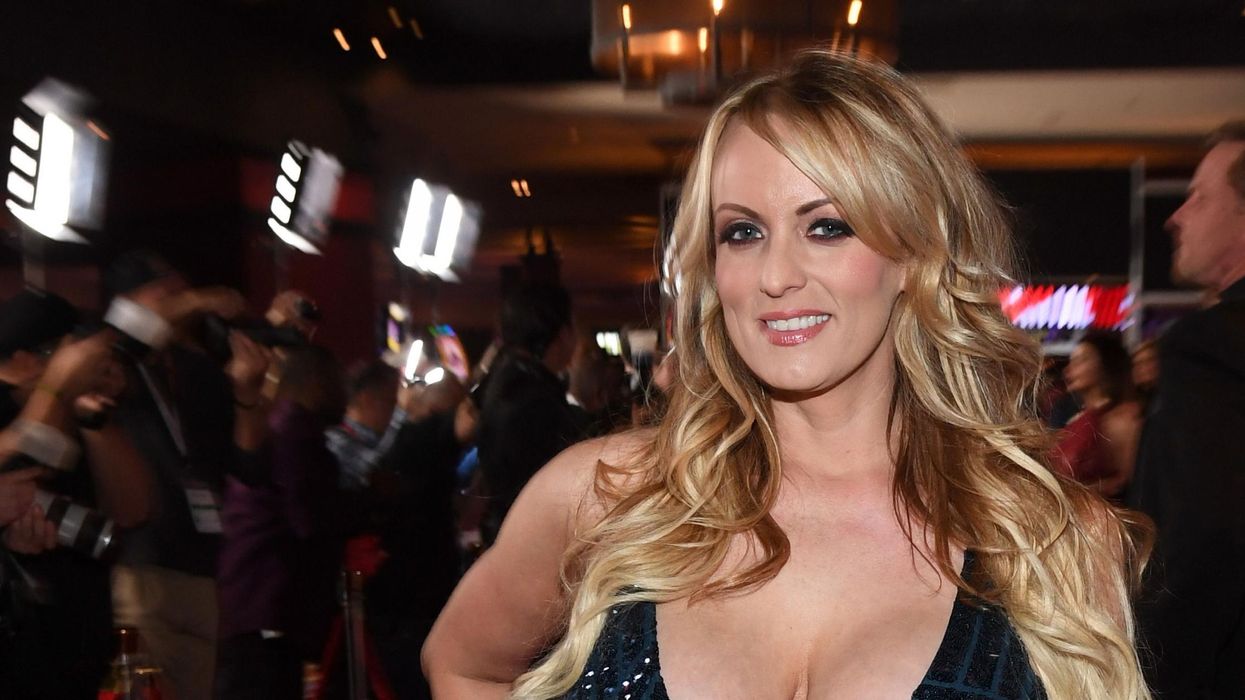 Getty Images / Ethan Miller / Staff
News continues to pour in about Stormy Daniels, the woman who Donald Trump's lawyer paid $130,000, money she claims was tied to a non-disclosure agreement after sleeping with President Trump in 2006.
After an interview on 60 minutes yesterday, Daniels - whose real name is Stephanie Clifford - claimed that she had been threatened by an anonymous man to "keep quiet".
Since she hit the headlines, she has been belittled across some parts of social media.
Much of the focus has been on Daniels's known status as a porn star and sex worker, which has been scrutinised and criticised, rather than the alleged actions of the President of the United States.
Daniels's work as a porn star and sex worker appears to have been used by some to diminish the validity of her claims against Trump. But others have been quick to point out that it isn't her job that allowed her to reveal this truth about Donald Trump, but instead her intelligence.
People took to Twitter to air their concerns about the constant referral to Daniels as a porn star, explaining that implying sex work is shameful legitimises violence towards sex workers.
Off the back of the Stormy Daniels case, what's important now is to review the way the mainstream media and politics looks and treats sex work and sex workers.
The Stop Enabling Sex Traffickers Act (SESTA) passed last week – an American legislative change which prevents sex workers, who are disproportionately women, from being able to solicit online. If this becomes law, some fear that it will deny sex workers a system that increases safety in their profession, as these forums can allow for screening of potential clients.
As it stands, it's the story of a sex worker that has the chance of taking chunks out of Trump's controversial presidency. If that doesn't deserve respect, what does?