An African-American Tinder user has shared shockingly racist messages that she received while using the dating app.
The messages, which Someecards reports were sent a few years ago, have resurfaced on Twitter.
The exchange, which is said to feature Conner Howell and an unnamed woman, went downhill from the beginning. Howell clearly had no intention of a friendly exchange, or even being civil, quickly launching into a shockingly racist tirade.
Warning, the content of these messages may be distressing.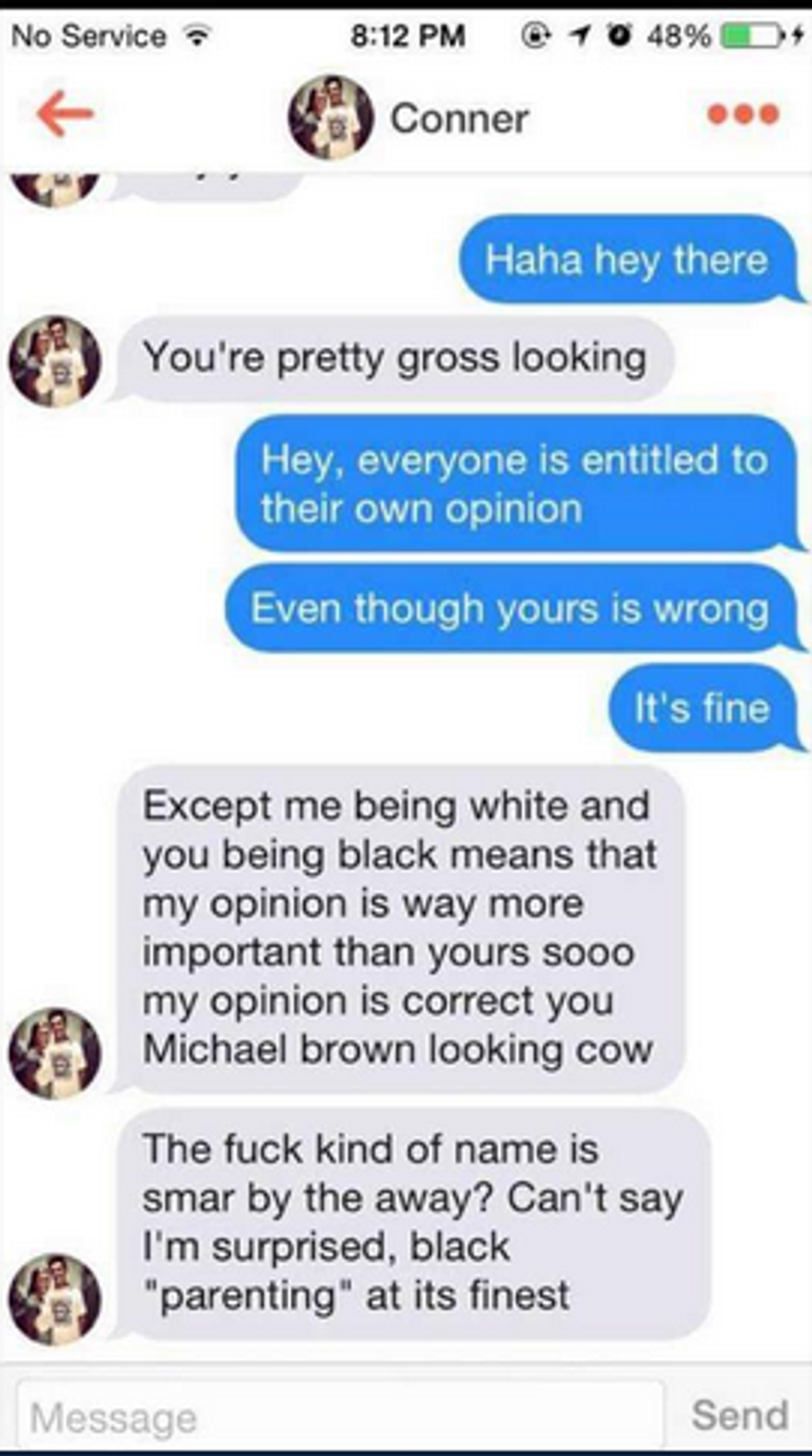 After responding to his hateful and disgusting behaviour in a serenely calm manner, the Tinder user decided to use Twitter to call him out.
She then decided to write a letter to Howell's college principal, sending receipts of the exchange.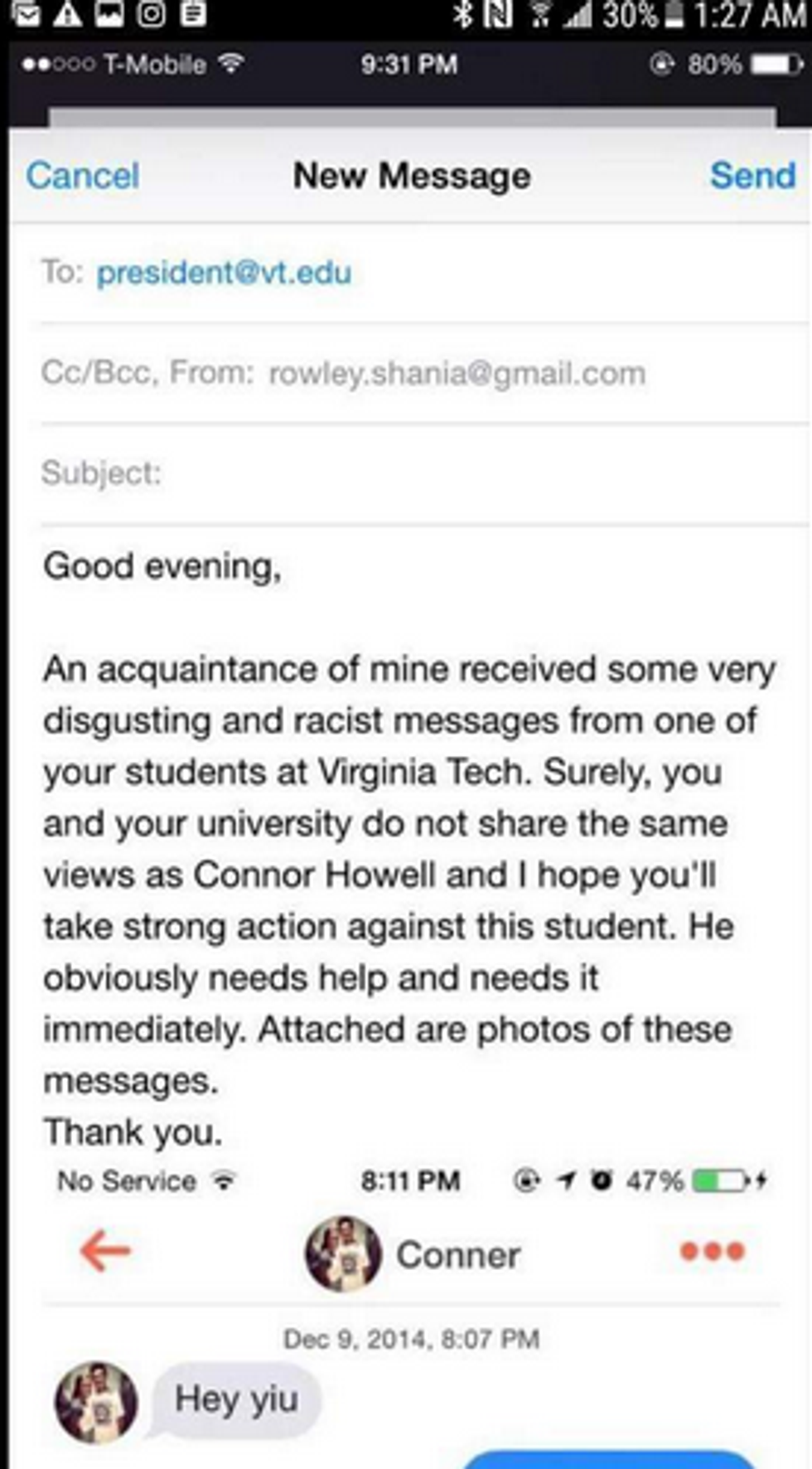 It is unclear whether Howell was punished for the exchange, but it is abundantly clear that this kind of behaviour is abhorrent and wrong.
Twitter users were united in their condemnation.
people like this sicken me.. you deserve whatever is coming to you #connorhowell http://t.co/NHQY00JBVZ

— minlee (@minlee) 1418251593
After the exchange went viral, Howell contacted the girl to apologise, but seemed most concerned with the original tweets being removed.
TB: Someecards