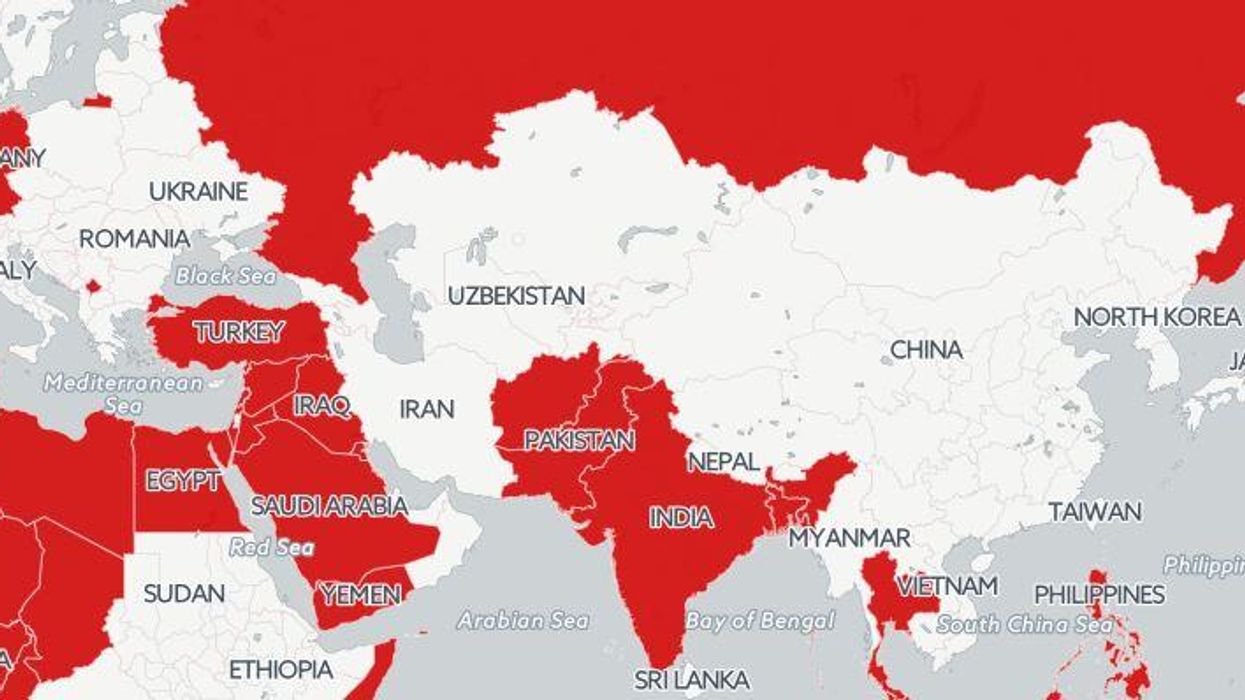 indy100/CARTO
UK government travel advice puts these 48 countries at 'high threat' or 'very likely' to be a victim of terrorism.
Advice for UK travellers provided by the Foreign and Commonwealth Office (FCO) can be read in full on their website for 225 countries or territories.
The below map is created from the 'Terrorism' section of each country's FCO travel advice profile.
The terror warning is distinct from FCO travel advice, which may warn against travelling to a country for reasons other than terrorism.
For instance, the government advises against all travel to the Central African Republic due to:
Armed patrols that have set up several roadblocks across the country. Reports of violence, reprisal killings, looting and human rights abuses continue across the country.
In the days following the attack at Manchester Arena, the UK security threat level was set to 'Critical', which according to Mi5 means 'an attack is expected imminently'.
On Saturday it was lowered to 'Severe' meaning 'an attack is highly likely'.
The threat level is set by the Joint Terrorism Analysis Centre, a section based in Mi5's headquarters, Thames House.
The FCO does not provide travel advice about visiting the United Kingdom.
For full details about each country's terror threat level, and the general safety and security there, visit the FCO's website.