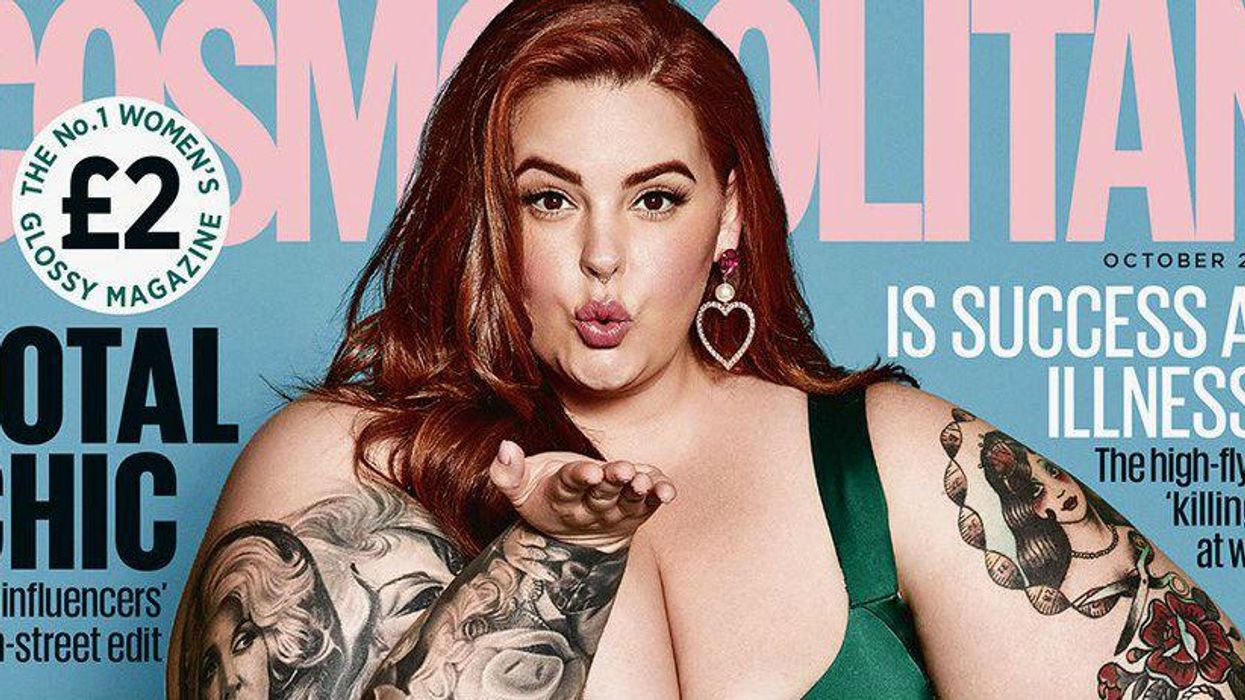 Cosmopolitan UK / Ben Watts
Tess Holliday has beaten critics and made the cover of fashion magazine Cosmopolitan - and the result is peak body positivity.
The plus-size model, who is often the target of horrible comments online and who subsequently started the #effyourbeautystandards campaign, shared the cover of the magazine with her 1.6million Instagram followers.
The model mum captioned it:
Phew, I'm literally a COSMO GIRL!! Can't believe I'm saying that!

Thank you @cosmopolitanuk & @farrahstorr for this incredible opportunity 🙏🏻 If I saw a body like mine on this magazine when I was a young girl, it would have changed my life & hope this does that for some of y'all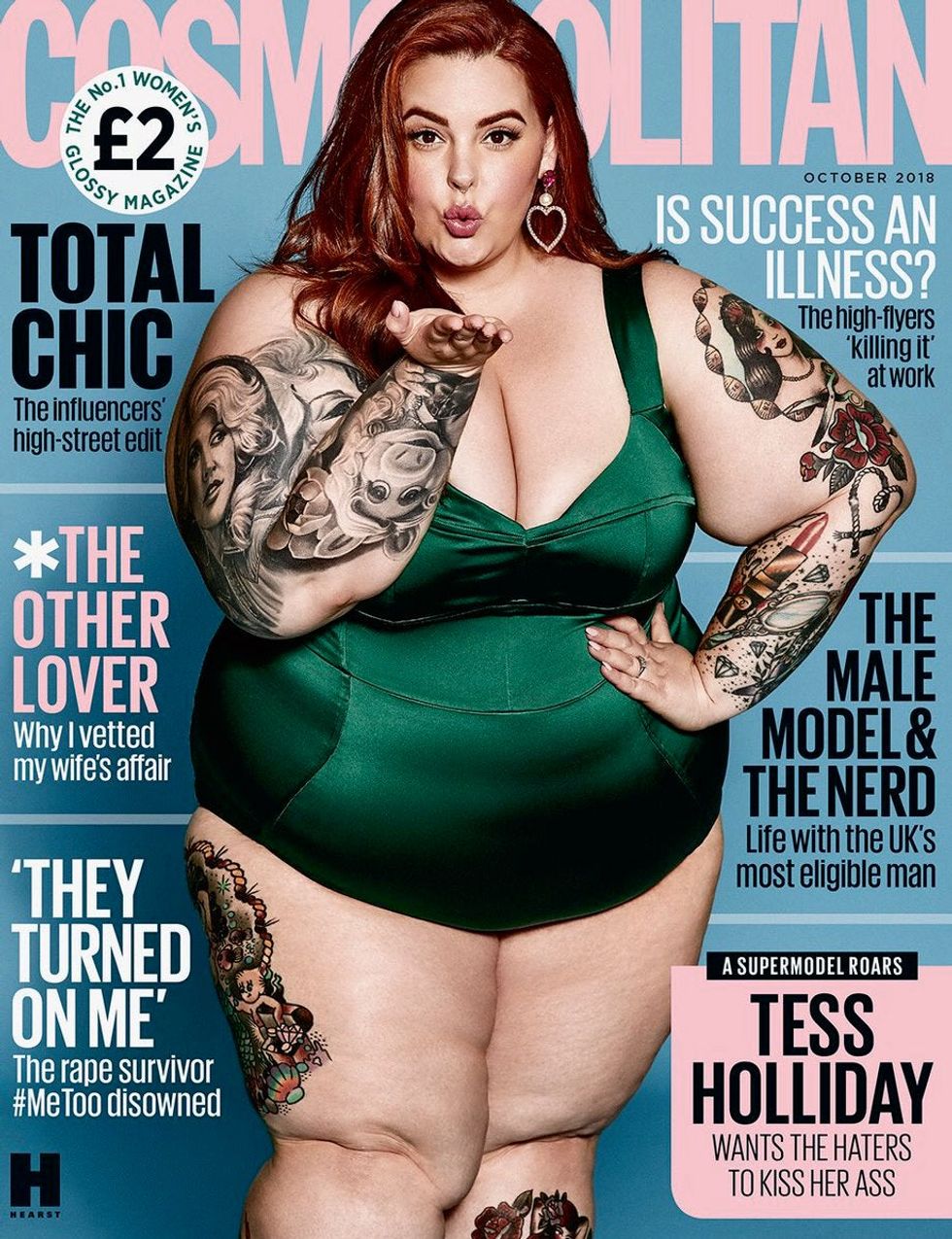 People are celebrating her cover as a step in right direction for women's magazines diversifying the meaning of beauty.
You give me confidence I always felt like I was never pretty because of my size but I'm slowly starting to accept the size I am an love myself for it. Thankyoy [sic]
"Not only the cover," another added, "but in a bathing suit too! This cover is going to be a game changer for so many girls and young women!"
Holliday's Twitter is blowing up as well, and people are praising her for being an 'inspiration'.
She's enticing new Cosmo readers....
Basically, people are loving the cover.
They're calling her an 'icon'.
And we're inclined to agree.
More: 4 ways you can help if your child is being bullied, according to experts
More: Wanderlust: Article about television and sex has become Twitter's new favourite meme