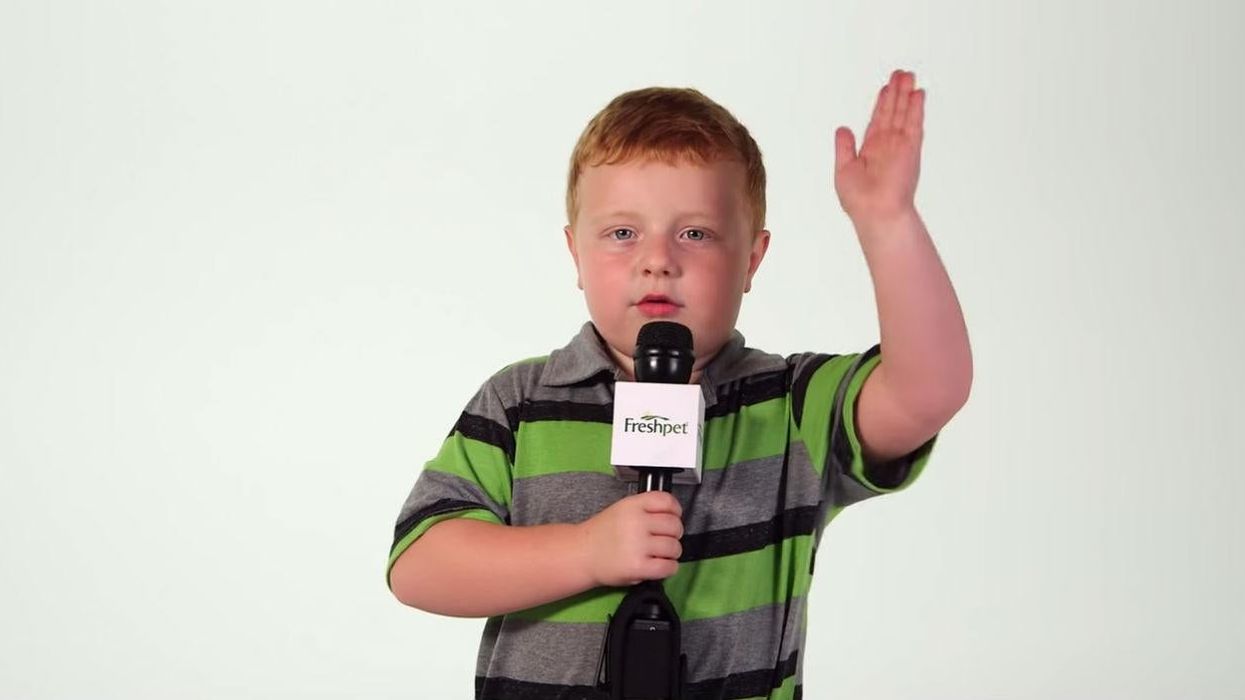 Noah Ritter, known to millions of YouTube viewers as the Apparently Kid, is great and justifiably everywhere these days.
Last week he appeared on The Ellen DeGeneres Show, where he steadfastly refused to repeat his catchphrase.
No such reluctance was witnessed, however, when he made his first commercial appearance in an advert for Freshpet pet food.
Does Freshpet have exclusive rights to Noah's catchphrase? Will he ever reveal what his favourite dinosaur is?
Time will tell. Apparently.