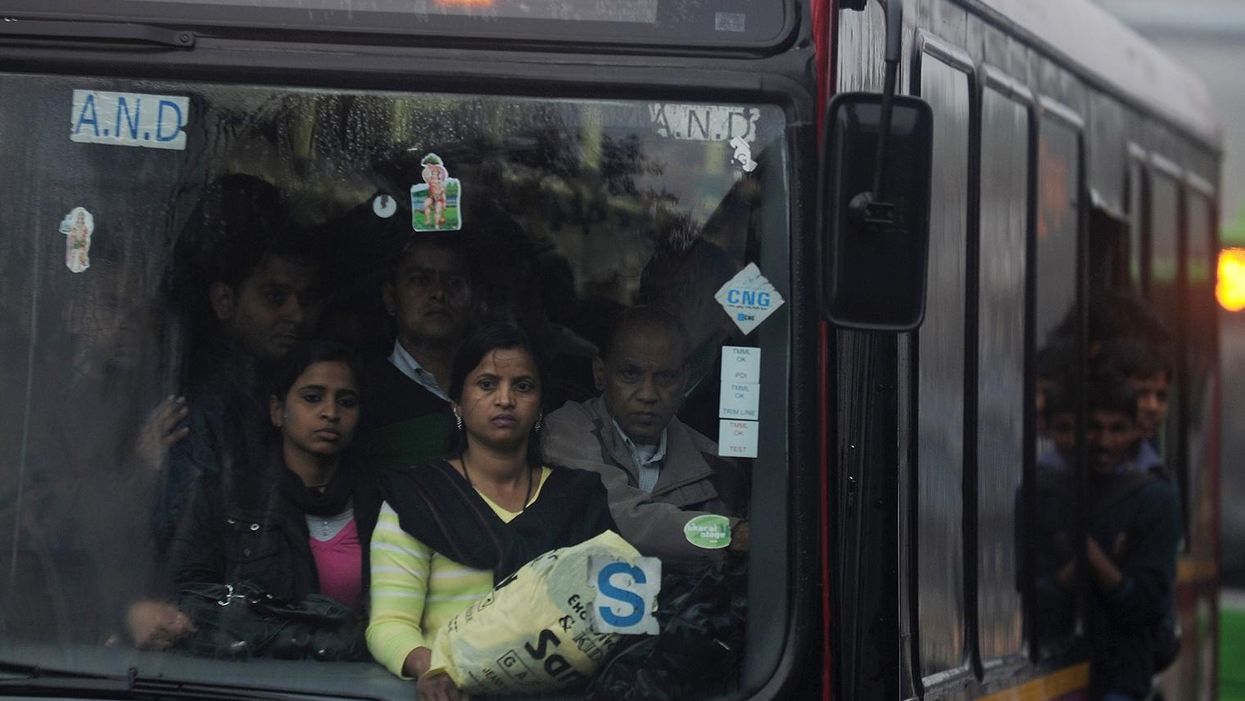 Forty one per cent of women aged 18-34 have experienced unwanted attention or sexual harassment on the London Underground.
Despite this the Tube is considered safer for women than the transport system in Paris and far less dangerous than New Delhi and Mexico City.
The Thomson Reuters Foundation and YouGov asked more than 6,550 women in 15 of the world's 20 largest capital cities, plus New York, how safe they felt when travelling on public transport.
The questions addressed the following five points:
How safe women felt travelling alone at night
The risk of being verbally or physically harassed
The likelihood that other passengers would come to their assistance
Trust that authorities would investigate reports of harassment or violence
The availability of safe public transport
Mary Crass, head of policy at the OECD's International Transport Forum, said:
When there is not frequent, reliable, accessible transport, this can affect women and anyone's ability to access opportunity and notably employment in urban areas, which can make a big difference for women in particular.
Below are the cities with the most dangerous transport systems for women:
1. Bogota, Colombia
2. Mexico City, Mexico
3. Lima, Peru
4. New Delhi, India
5. Jakarta, Indonesia
6. Buenos Aires, Argentina
7. Kuala Lumpur, Malaysia
8. Bangkok, Thailand
9. Moscow, Russia
10. Manila, Philippines
11. Paris, France
12. Seoul, South Korea
13. London, England
14. Beijing, China
15. Tokoy, Japan
16. New York, USA