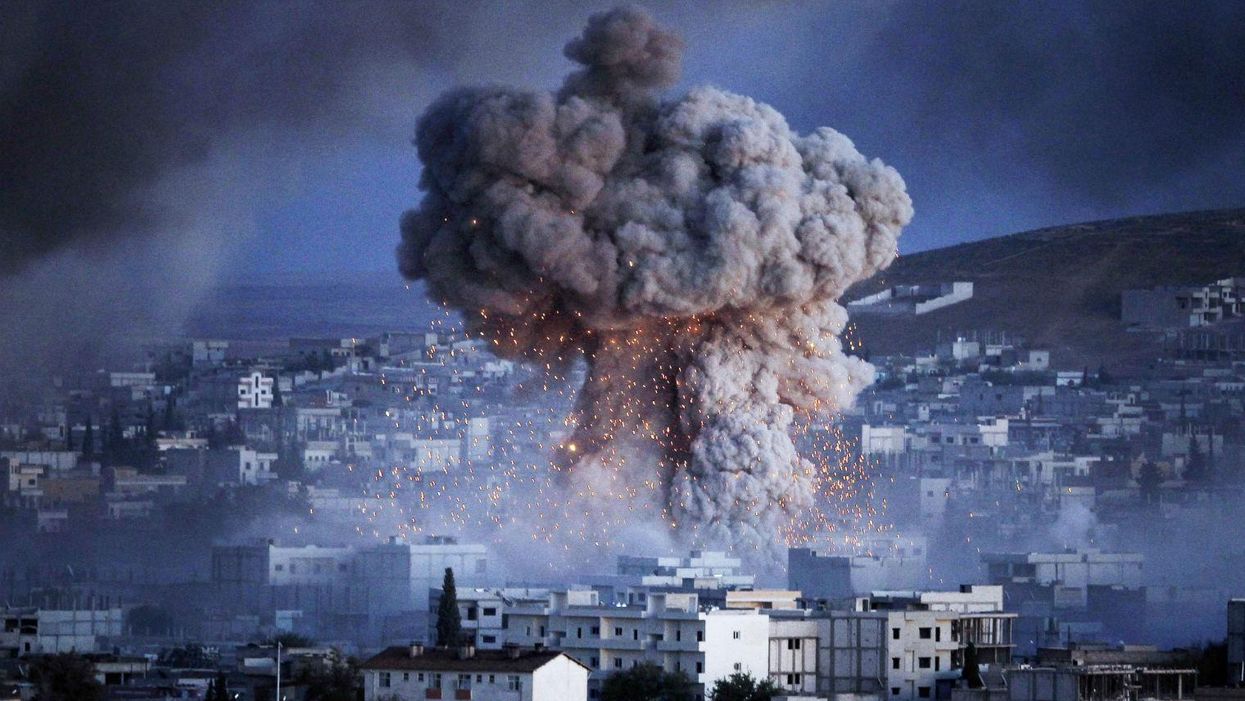 Following the three attacks in Brussels which are reported to have taken 30 lives and the outpouring of support the people of Belgium have received, some on social media have been pointing to numerous other terror attacks that have taken place around the world.
Other attacks have taken place in Istanbul, Ankara and Bamako, among others in recent months
And others have pointed out that deaths are sad wherever they take place
Last year, just before the attacks on Paris, some 37 people died when two suicide bombers set off bombs in the town of Bourg el-Barajneh in Lebanon.
Photo: Joseph Eid/AFP/Getty Images
In 2014, Isis also claimed responsibility for a car bombing in the capital - Beirut.
In December, an Isis militant blew himself up in Baghdad, killing at least 18 people, some of whom had been attending the funeral of a pro-government Shia fighter.
Just last week, attacks in Ankara, Turkey cost the lives of 37 people, and over 130 were injured.
In 2013, the Global Terrorism Index, which measures the impact of terrorism around the world showed that 80 per cent of the year's terrorism deaths happened in only five countries: Iraq, Afghanistan, Pakistan, Nigeria and Syria.
Chart: Statista
Two years later, of the twenty most fatal terrorist incidents (in 2014), only one of them happened in Europe, and that incident related to the surface-to-air missile that struck a Malaysian Airlines aircraft. It was not attributed to Isis or Al Qaeda, but rather the Donetsk People's Republic, Ukraine.
Nine of them happened in Nigeria, which saw the biggest growth in terrorist activity, five in happened in Iraq, two in Cameroon, one in South Sudan, one in Syria and one in Pakistan.
The vast majority of these attacks continue to be perpetrated in Muslim countries.
In last year's index, most of the attacks were claimed by either Isis or Boko Haram, causing the combined recorded deaths of approximately 25,494 people, or 78 per cent of total deaths caused by terrorism.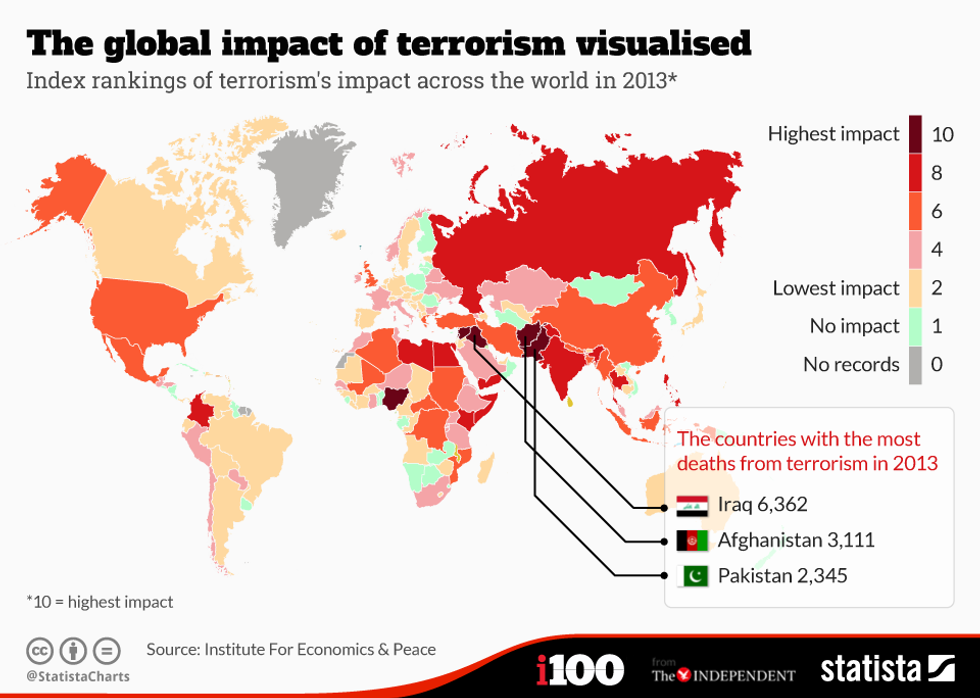 Chart: Statista