Young people in the UK aren't having a particularly good time of things at the moment, with housing benefit, tax credits and maintenance grants all facing George Osborne's axe in the Budget.
But please spare a thought for the young people of Spain, Greece, Croatia and Italy, where almost half of people aged under 25 are unemployed.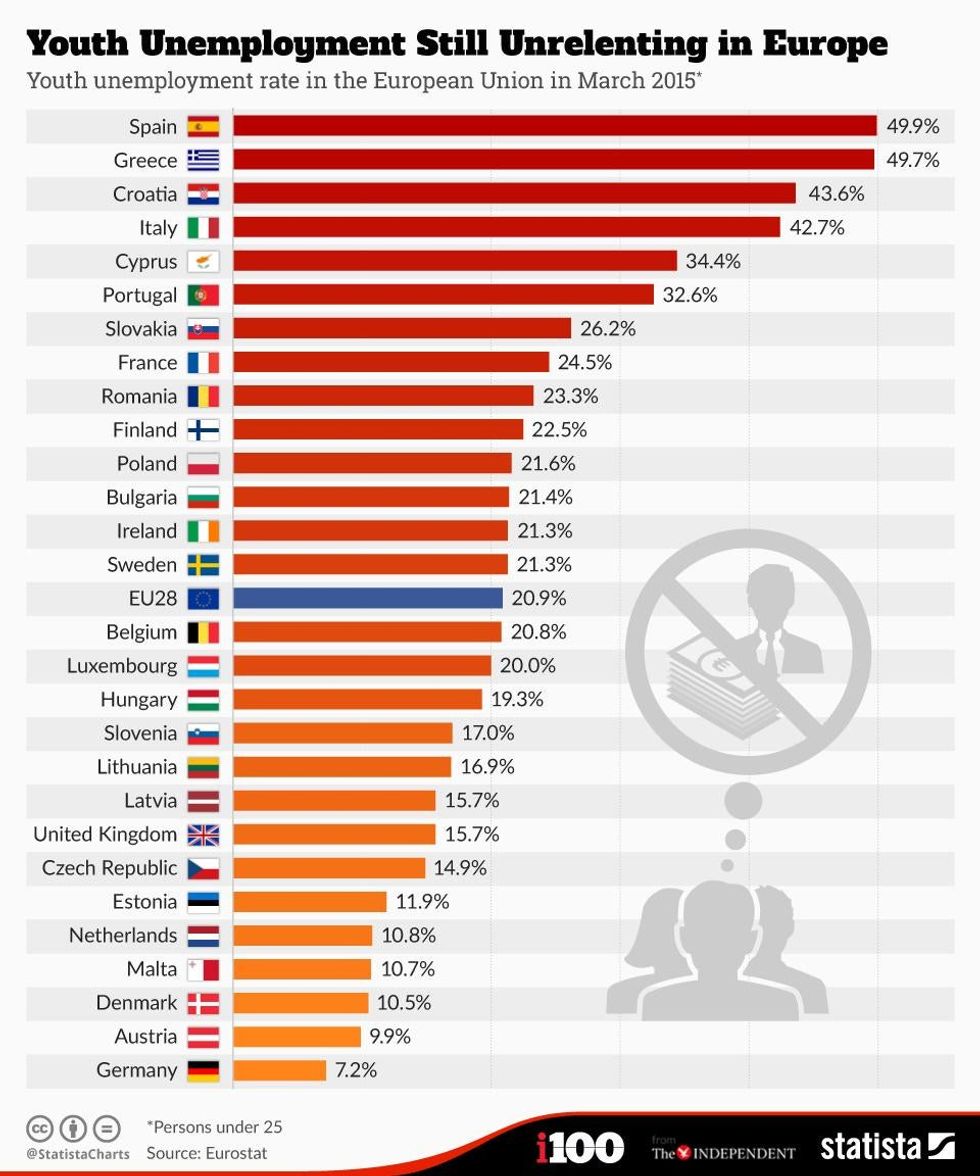 As the graphic from Statista shows, Spain has the worst youth unemployment problem at 49.9 per cent, while Britain is below the EU average at 15.7 per cent and Germany at the 'bottom' of the chart at 7.2 per cent.