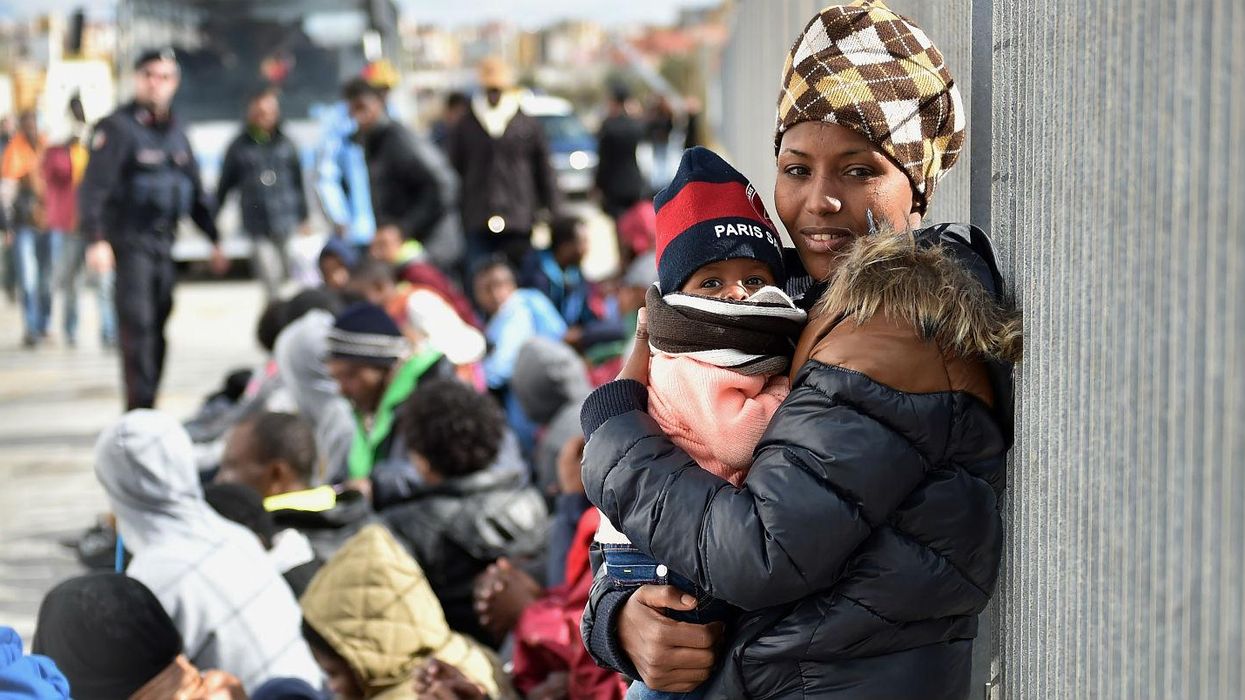 Human trafficking has become an even more lucrative business in light of the refugee crisis, making record profits of between £2bn - £4bn last year as criminal organisations in Europe extort money from people desperately fleeing home for the continent.
A new report from the European Commission - which only includes victims identified by the authorities - paints a grim picture. More that 1.2million people are estimated to be victims of forced labour, sexual exploitation and forced marriage on the continent - but barely a handful of victims are identified.
Statista created a chart to demonstrate which countries in Europe have the highest level of registered victims of human trafficking:
The Netherlands come out at the top, with 1,561 registered victims, closely followed by the UK, with 1,358.
The report concluded that sexual exploitation is the main purpose for human trafficking, making up 67 per cent of the total registered victims.
65 per cent of the total people trafficked are thought to be EU citizens, mostly from Eastern Europe.
Additionally, the report stated:
Austria, Belgium, France, Germany, Greece, Italy, the Netherlands, Spain, Switzerland, and the United Kingdom are the most targeted countries by human traffickers, due to the high demand for cheap sexual and labour services in these countries.
Prostitution is legal in the Netherlands, which is also the country with the highest number of registered victims.
A brief by the European Parliament says:
Trafficking for sexual exploitation can take on different forms: more visible ones, as in the case of street prostitution, but mostly clandestine ones, operating in brothels or private homes.
Austria, Germany, Greece and Switzerland also regulate prostitution in some form, which means that the numbers of unregistered victims may well be higher.
More: David Cameron's hypocrisy on child refugees - in one tweet
More: 10,000 refugee children are officially missing in Europe, according to Europol