Overall drug use among young people in the UK is on a downward trend, although usage did increase in 2013/14.
Despite the fact that a lower proportion of young people are taking drugs, the reason seemingly has nothing to do with government awareness campaigns, as youngsters are much more relaxed about drug safety than everyone else.
But, as the below chart shows, there exists an even more pronounced gulf between the perception of cannabis in the UK and US, where personal consumption of marijuana is now legal in several states.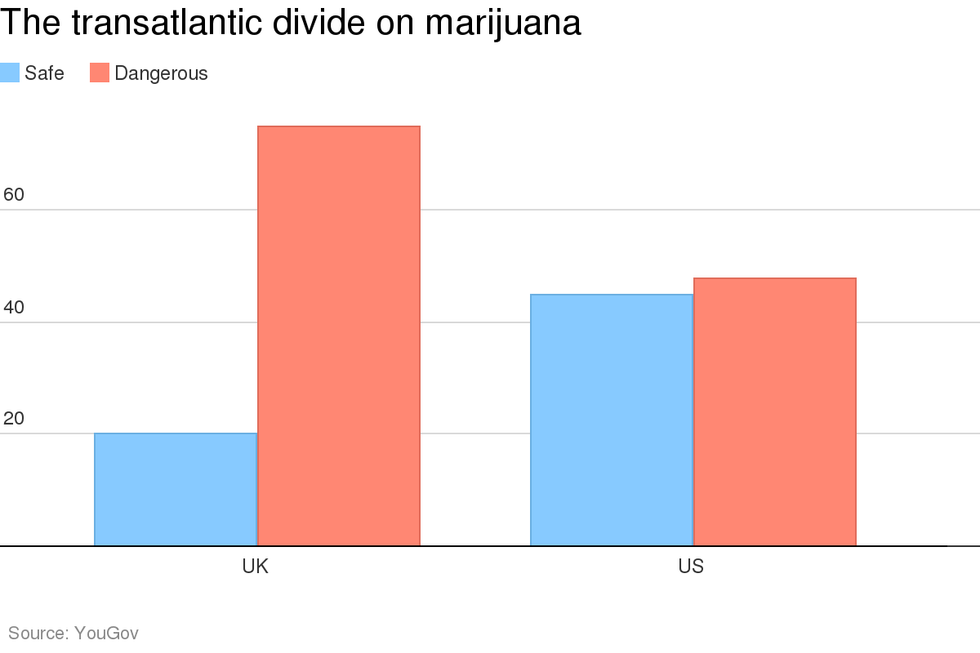 YouGov interviewed 1,593 adults between January 28 and 29. See the full results here.