The UK is the third most innovative country in the world.
This is according to the Global Innovation Index 2016 report, by the INSEAD business school at Cornell University.
The index is based on seven parameters of a national economy which enable innovation.
These are:
Institutions
Human capital and research
Infrastructure
Market sophistication
Business sophistication
Knowledge and technology outputs
Creative outputs
Switzerland came top of the index, followed by Sweden, the UK and then the United States.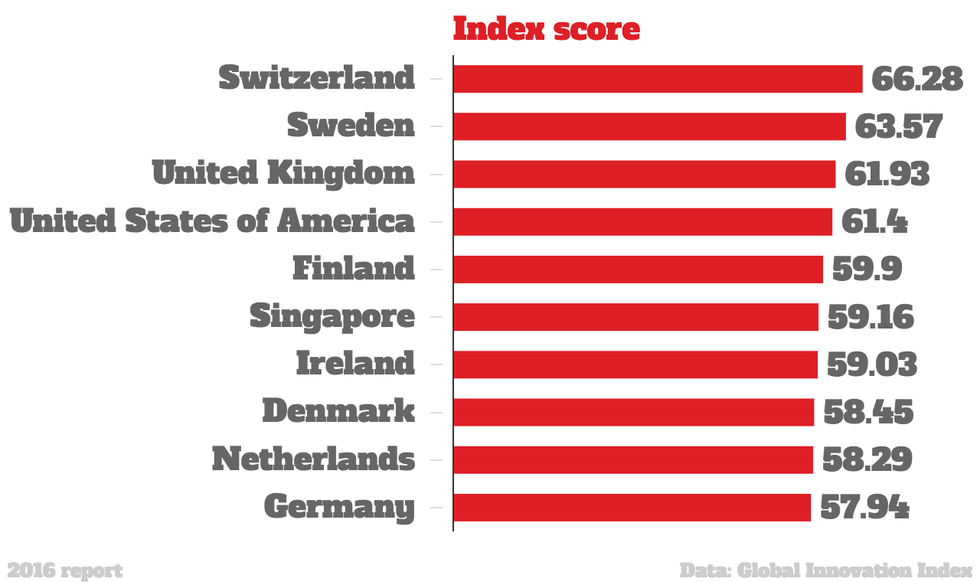 Developed countries dominated the top of the index, while developing countries largely came towards the bottom end of the index.
Europe and North America were deemed the most innovative continents, while Africa and South America largely rounded out the lower scores in the index.
Soumitra Dutta, Dean, Cornell College of Business and co-editor of the report, said:
Investing in improving innovation quality is essential for closing the innovation divide. While institutions create an essential supportive framework for doing so, economies need to focus on reforming education and growing their research capabilities to compete successfully in a rapidly changing globalized world.