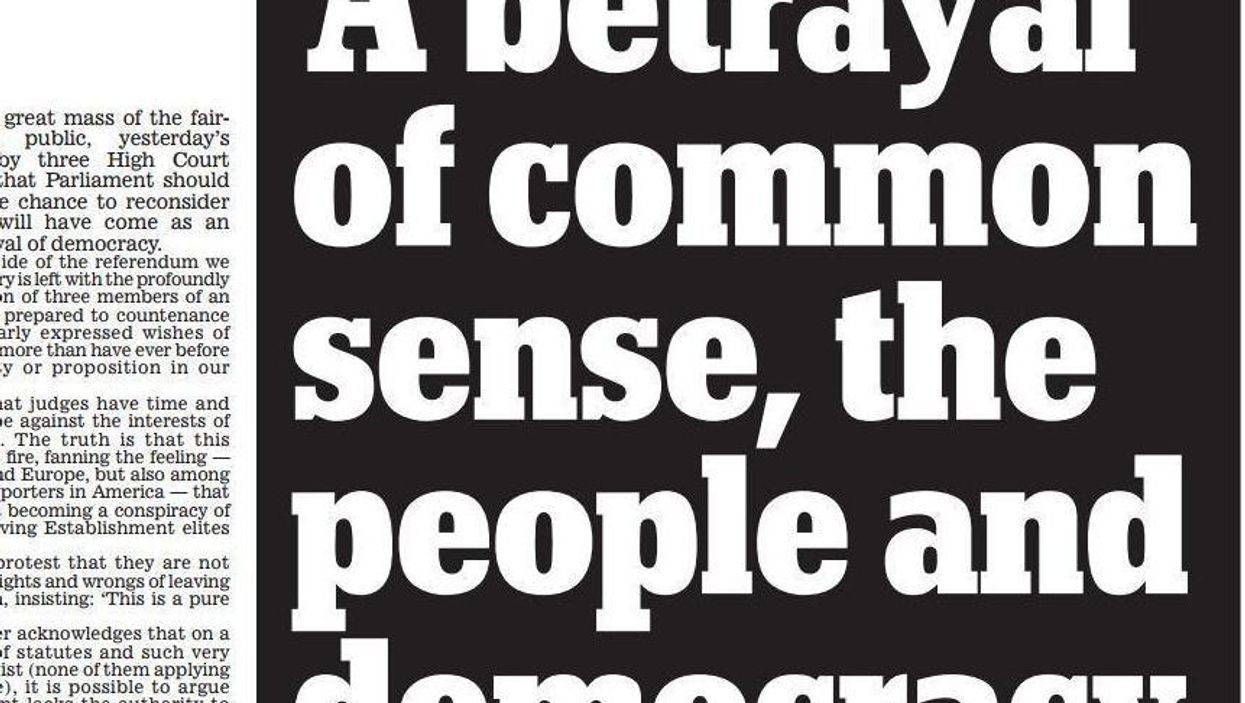 Daily Mail/ClipShare
Friday morning's Daily Mail front page has called three members of judiciary 'Enemies of the People'.
In the accompanying article, the paper referred to it as a 'betrayal' and quoted former justice minister Dominic Raab who called the judges:
An unholy alliance.
In thepaper's editorial comment, it defined the decision by the High Court:
A betrayal of common sense, the people and democracy.
Many have taken to social media to voice their horror.
Many drew comparisons to the language used by the alleged murderer of Labour MP Jo Cox: