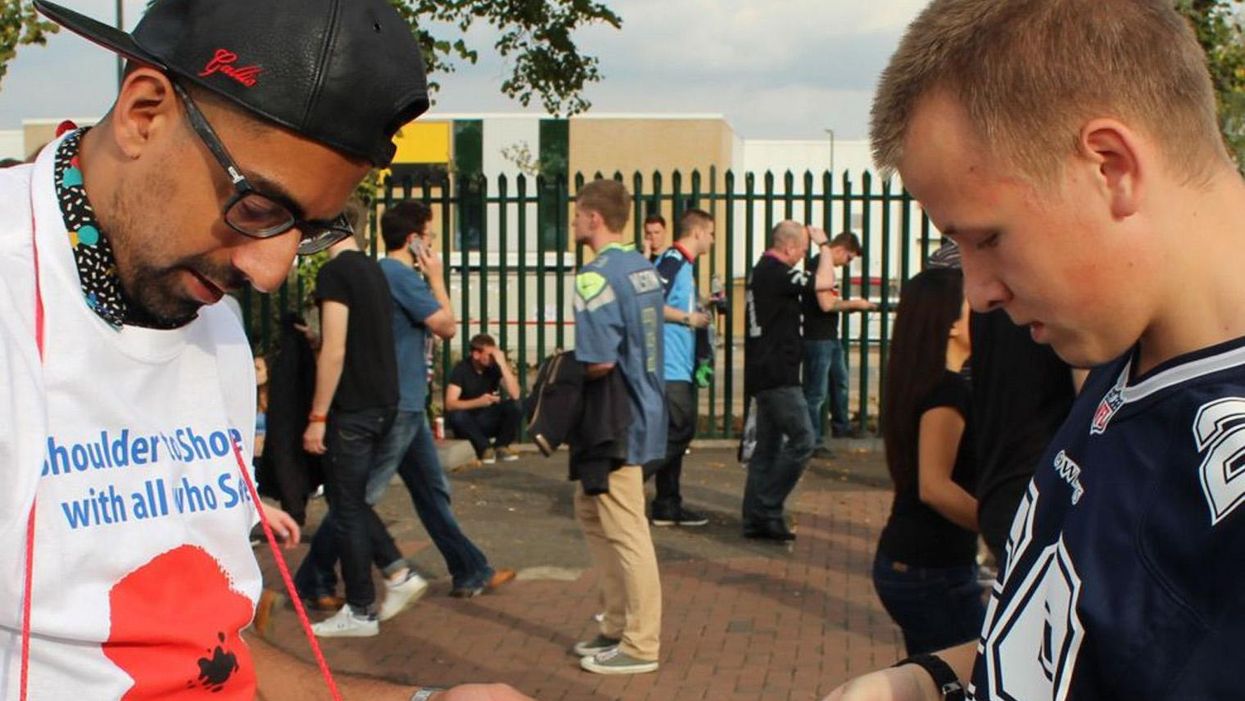 While the right wing media would have you believe that the Muslim community shuns Remembrance Day, these young Muslims are proving that's 100 per cent wrong.
Young people from the Ahmadiyya Muslim Youth Association (AMYA) in Surrey have hiked across the Alps and cycled to Paris this year to fundraise for the Royal British Legion and the British Red Cross.
These young men fundraise tirelessly everyyear for the Royal British Legion.
In July, Deborah Armantrading, North West London Community Fundraiser for the Royal British Legion, said:
The association has been crucial in raising funds for the Royal British Legion's Poppy Appeal for several years participating in mass collections all over the UK, providing us with a significant number of volunteer collectors and raising amazing totals.

The Legion is extremely pleased with the enthusiasm and commitment from all of the volunteers. We enjoy working with AMYA as they are dedicated and passionate about their charity work, and the Poppy Appeal would not be the same without their help.
The AMYA's contributions to the Poppy Appeal are typified by their fundraising for a hike in the Bavarian Alps in July.
Twenty young people went on a five day hike which raised £5,964.89 for the Royal British Legion in the process.
Prime Minister, David Cameron said at the time:
Your presence in this country is a living example of how Britain has become a true home to people from all corners of the world ….Your tremendous charitable services that you have delivered to old and young alike, your care for the environment by planting thousands of trees each year, your Feed the Homeless project and blood donation drives are just a few of the many reasons that Britain can be proud of you.
The hike fell under the Mercy4Mankind Charity Challenge, which also included two separate 10k run events and a Paris to London bikeathon, which raised £3,894.25 for the British Red Cross.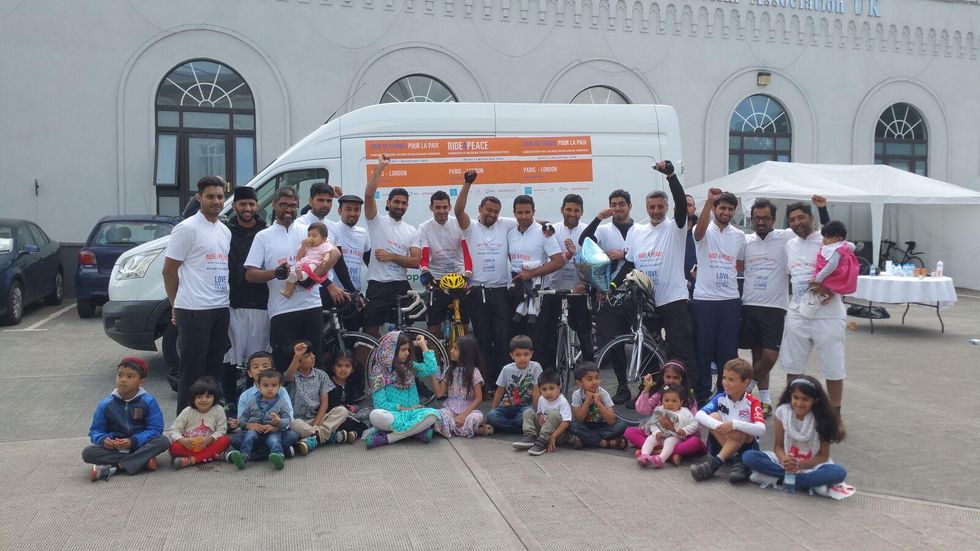 The Ahmadiyya Muslim Youth Association told the i100 that they expect to raise more than £20,000, with the involvement of more than 500 youngsters across the UK.
Over the past seven years, the Association has raised more than £100,000 for the Poppy Appeal, working with the Royal British Legion.
Farooq Aftab, spokesperson of AMYA said:
One of the fundamental teachings of the Holy Quran is that the reward for goodness is goodness alone. The United Kingdom has provided us with so many opportunities for which we are truly grateful.

As Muslims it is our responsibility to show loyalty to our country of residence and to stand together for a worthy cause. We therefore hope that our participation is a clear indication of our desire for peace and unity between all peoples, nations and religions.
(H/T @aboosalik)