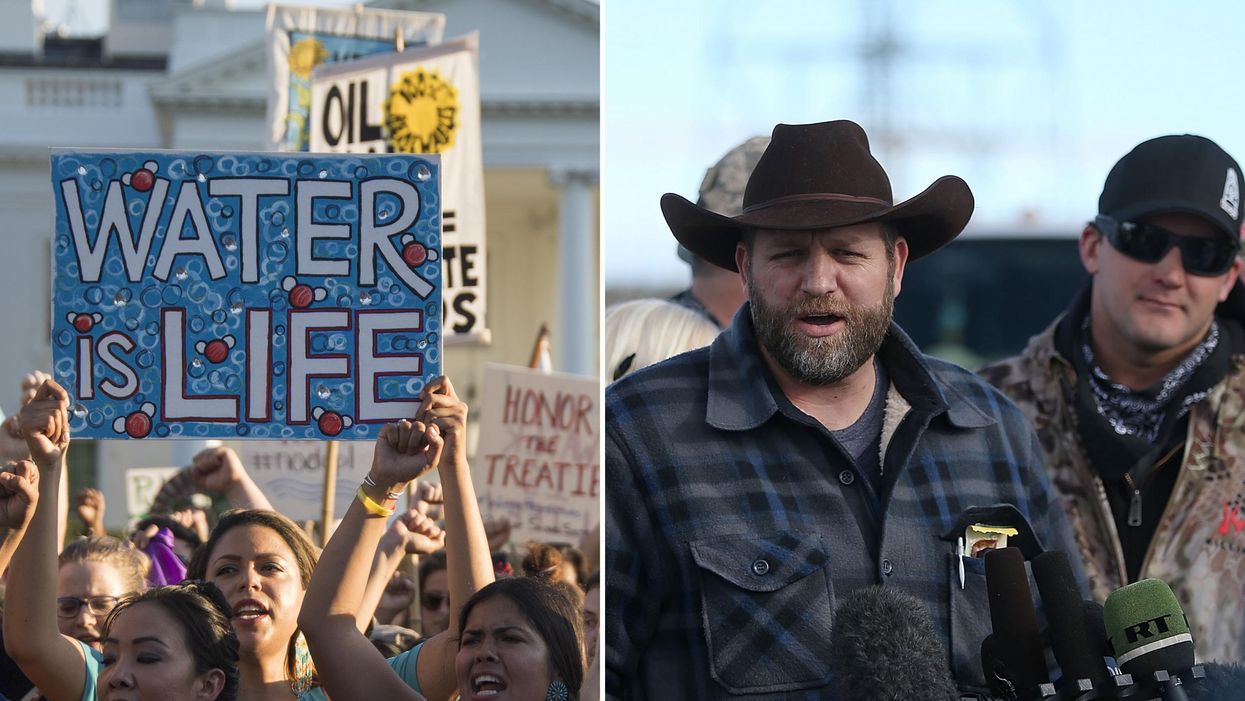 Getty images
Seven leaders of an armed militia who led a 41-day armed stand-off at a US federal wildlife refuge in Oregon have been acquitted.
The surprise verdict cleared them of all charges against them, including conspiracy and firearms offences.
The militia occupied the refuge in early January, accusing the Government of unlawful intereference in rancher affairs.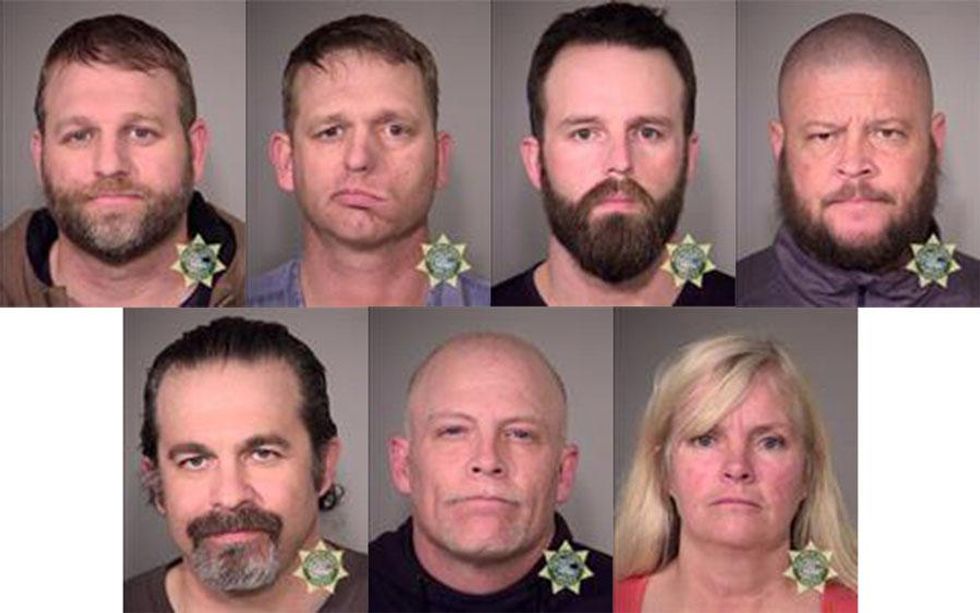 Multnomah County Sheriff's Office handout image of (Top L) Ammon Bundy, Ryan Bundy, Ryan Waylen Payne, Brian Cavalier, (Bottom L) Peter Santilli, Joseph Donald OShaughnessy, and Shawna Cox, 26 January 2016 in Oregon. (Picture: Getty Images)
The armed occupation, were initially scorned for the demonstration against government, and were sent sex toys and lubrication as mocking 'supplies', following an appeal by the group for support.
Things turned more serious when one protester was shot dead by police during a armed confrontation, days before the occupation was ended in February.
A total of 26 people have been charged over the stand-off and some have already pleaded guilty to conspiracy.
Meanwhile, in North Dakota, police officers fired rubber bullets and pepper spray into demonstrators who set alight a roadblock made from tyres and wood as police moved in to clear the road and disperse the assembled crowd.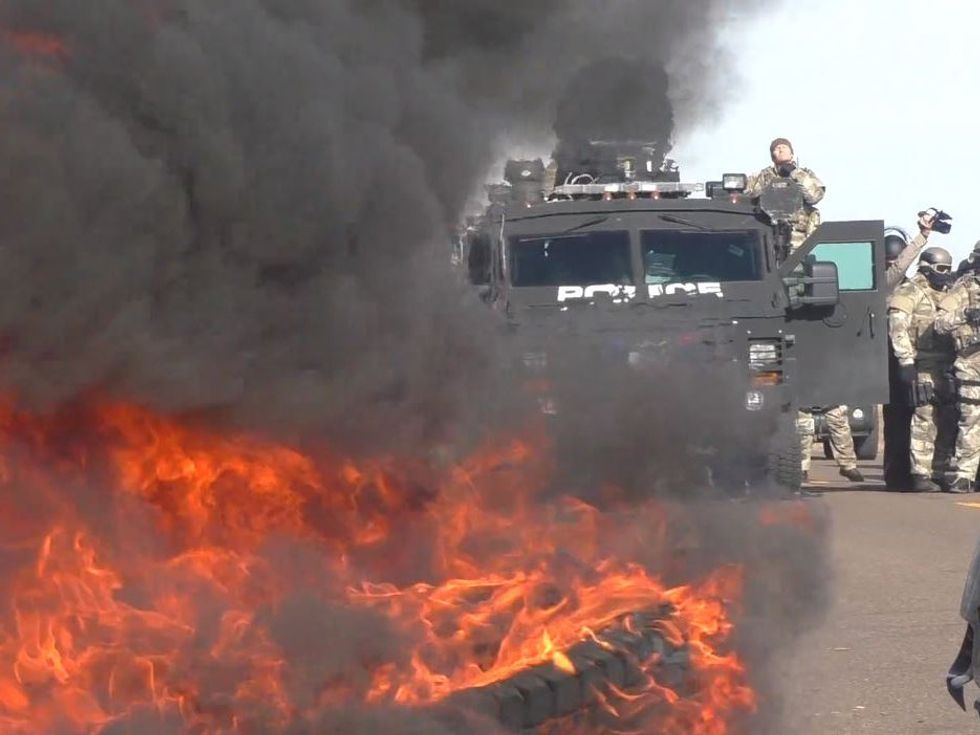 A roadblock is set alight during the protest
Native American tribe the Standing Rock Sioux have been joined by environmental campaigners and other tribes in a months-long protest over the construction of a new $3.8 billion (£3.1 billion) crude oil pipeline.
They say it will wreck sacred sites and threaten water supplies for millions as it crosses the Missouri River near their reservation in the midwest US state.
Police fire pepper spray at protesters during clashes over the North Dakota Pipeline on Thursday
Authorities said 141 people were arrested in the clashes, while protesters have accused the police of using undue force towards what they claim is a peaceful demonstration.
Protester Dallas Goldtooth told Associated Press that police were "very aggressive" and had also used rubber bullets and a "concussion grenade".
Standing Rock Sioux Tribe Chairman Dave Archambault said in a statement:
We have repeatedly seen a disproportionate response from law enforcement
Freelance journalist Jihan Hafiz was arrested during a protest last weekend, and told the Guardian after her release:
I've covered conflicts overseas, and I never imagined I would see this kind of show of force against peaceful people.
The federal government has twice asked the pipeline operator to voluntarily pause construction near the tribe's reservation while the authorities reconsider the project's route, but courts have refused to compel a halt.