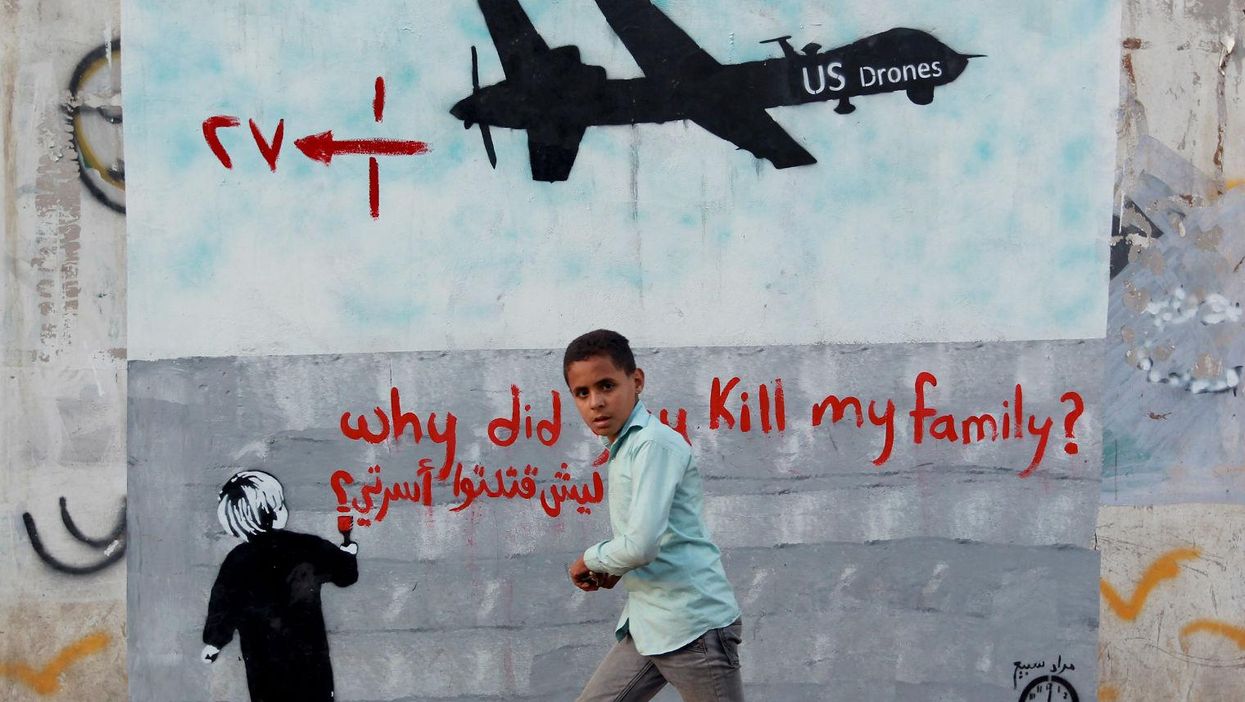 A United Nations panel has found that Saudi-led airstrikes have been systematically targeting civilians in Yemen's civil war.
The 51-page-long report documents "widespread and systematic" violation of international law during the 10-month-old conflict so far.
Yemen's sectarian civil war became a full-scale conflict in March last year, but has largely escaped popular attention in the West, although it did make some front pages on Thursday morning:
Saudi Arabian air strikes launched at the request of Yemen's ousted Sunni government have targeted schools, hospitals and markets, and the civilian cost is already huge: around 6,000 people are thought to have died and 2.5m people have fled their homes.
Amnesty International says that 80 per cent of Yemen's 21m strong population are in need of aid.
Yemenis stand at the site of a Saudi air strike against Huthi rebels near Sanaa Airport on March 26, 2015, which killed at least 13 civilians (Picture: Getty)
According to a Parliamentary Committee on Arms Export Controls report, between May 2010 – March 2015, the coalition government licensed almost £4bn of arms to Saudi Arabia - and the Campaign Against the Arms Trade (CAAT) says sales have sky rocketed since then.
UK arms sales to Saudi totalled £2.95bn for the first nine months of 2015, and CAAT says the ultimate destination of much of this equipment is Yemen.
The government also confirmed this month that UK forces have been present at Saudi weapons command centres during operations in Yemen but said that British troops have not had operational roles.
Leader of the Labour party Jeremy Corbyn has called for an immediate inquiry and a suspension of arms sales to Saudi Arabia pending its outcome.
In the meantime, this message from Yemen is being widely shared on social media: