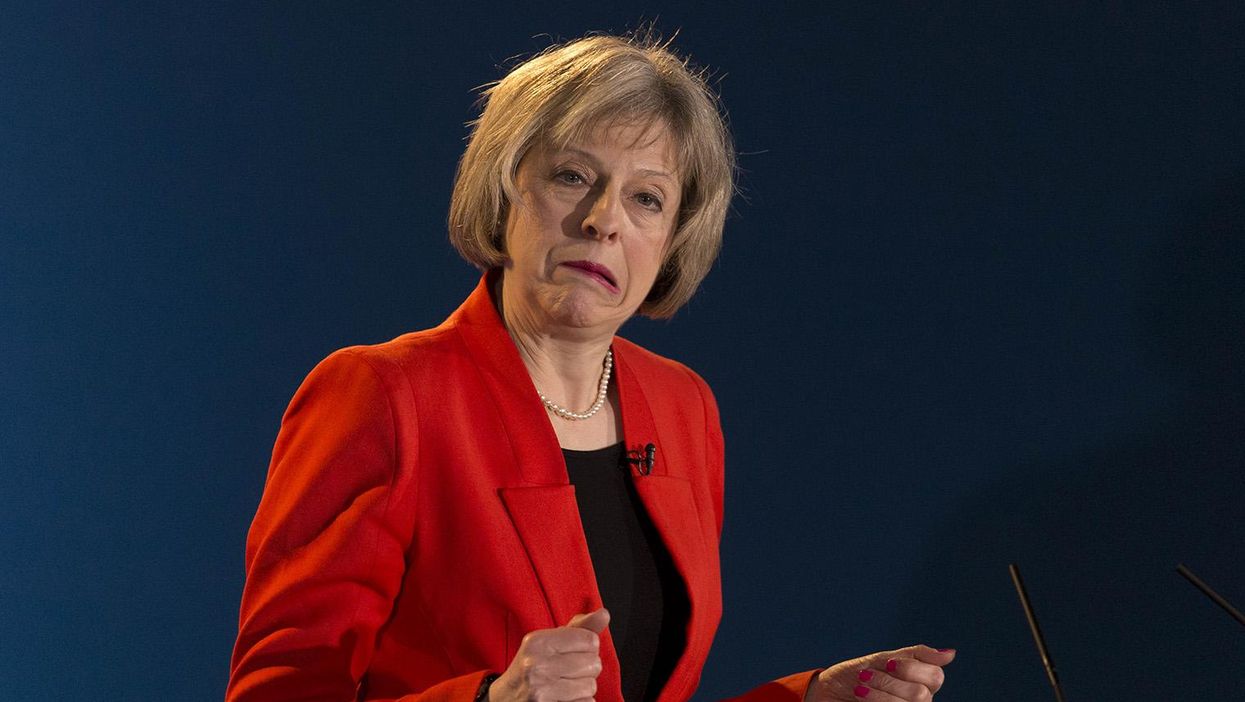 The UK just got knocked from its perch as number one in the world for soft power.
Soft power seeks to achieve influence by building networks, communicating compelling narratives, establishing international rules, and drawing on the resources that make a country naturally attractive to the world, as opposed to carrot and stick diplomacy.
In short, hard power is push; soft power is pull.
Last year the UK came top of Portland's soft power index of thirty countries, but in 2016 we have been supplanted by the US, as the below chart by Statista shows.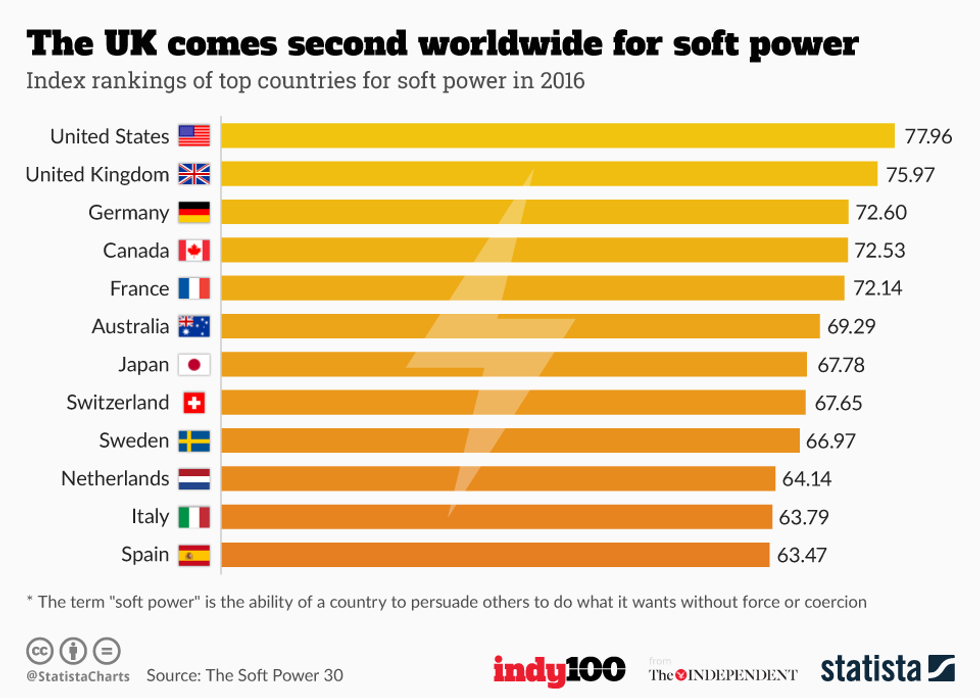 The report was keen to highlight the strength of the UK's soft power, but cited the country's weaknesses as follows:
Brexit, the rise of UKIP, and increasingly incendiary rhetoric on immigration continue to send a message that the rest of the world is not welcome in the British Isles. While the Department for Business Innovation and Skills seeks foreign students in large numbers, the government's immigration message suggests otherwise – much to the chagrin of British Universities.
In recommendations, Portland wrote:
A move for the exit door would definitely set British global influence back by forfeiting its voice in European affairs.

A post-Brexit Britain would certainly see a decline in its soft power stores.
Woops.