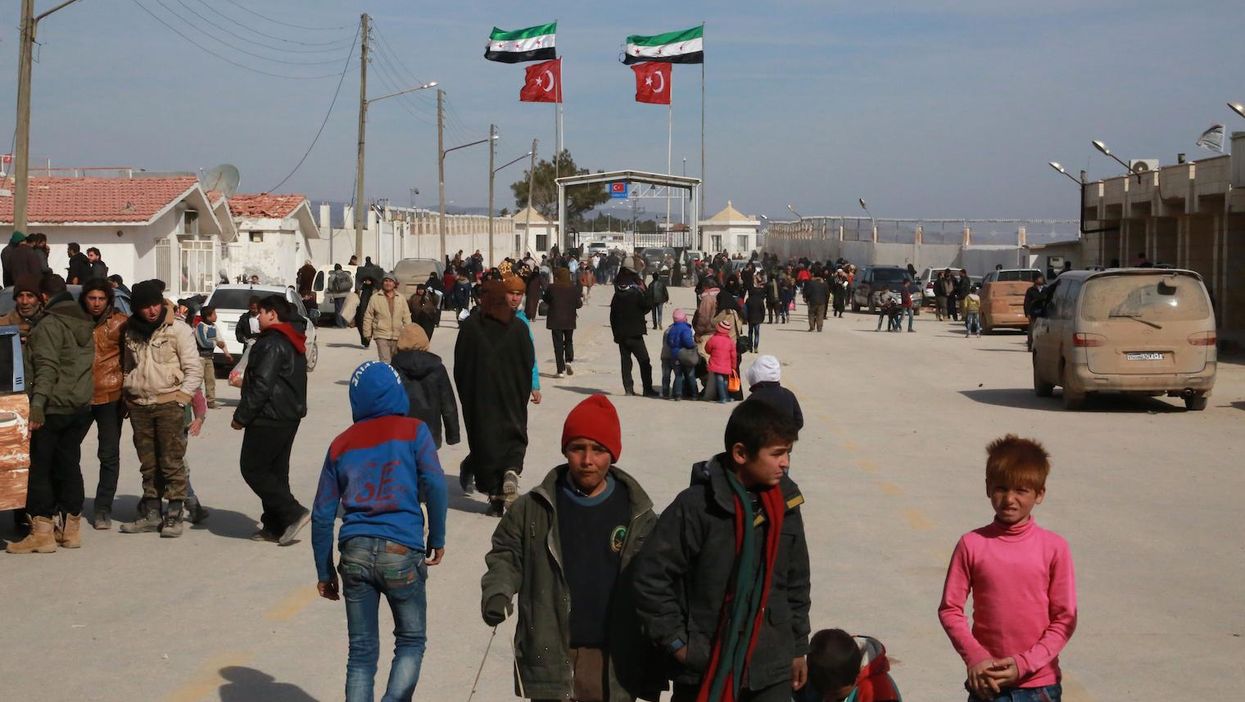 David Cameron hosted UN Secretary General Ban Ki-Moon, German Chancellor Angela Merkel and dozens of other world leaders in London this week for the Supporting Syria and the Region donors' conference.
Delegates have pledged an additional £7bn ($10bn) in aid money for the country, embattled in a bloody and continuing civil war, and neighbouring countries hosting four million refugees.
At the close of the conference, the prime minister said he believed the money pledged:
...will save lives, will give people the chance of a future. That, I think, is a good and vital day's work.
The UK pledged an extra $1.7bn until 2020, as part of the largest tally ever recorded at the conference, which took place at the QEII centre in London on Thursday.
(Picture: JUSTIN TALLIS/AFP/Getty Images)
However, funding targets pledged to the UN in the name of Syria over previous years have yet to be accounted for, as data from the UN's financial tracking service, represented in the below chart by Statista, shows:
Indeed, part of the reason for the record request made this year, of some $9bn, was the underfunding of previous tallies.
Only 43 per cent of the amount pledged in the UN's 2015 appeal, some $2.9bn, has been funded so far.
Meanwhile, the human cost of the conflict also continues to rise, as tens of thousands of refugees have fled the city of Aleppo, which has seen an increase in Russian air strikes recently and increased fighting between rebel and regime forces.
The Turkish prime minister Ahmet Davutoglu said up to 70,000 people were heading to the Turkish border, while monitoring groups have put the figure closer to 40,000.
The Syrian Observatory for Human Rights said 21 civilians have been killed in Russian air strikes on rebel-held districts of the city.
Syrians fleeing the northern embattled city of Aleppo wait at the Bab al-Salama crossing on the border between Syria and Turkey, on 5 February 2016 (Picture: STRINGER/AFP/Getty Images)