JohnDWilliams/iStockphoto
Germany is the world's most energy-efficient country.
A study, carried out by the American Council for an Energy-Efficient Economy (ACEEE), analysed the efficiency of 16 economies in categories covering national effort, buildings, industry and transport.
ACEEE's analysis including looking at the fuel efficiency standards for cars, power efficiency standards for household appliances and energy consumed to heat a square foot of a building.
Each country was awarded a score out of 100. Germany came out top with 65 points, topping the list for its national efforts, buildings and industry. India, Italy and Japan were top scorers in the transportation category.
Bottom of the list were Russia, Brazil and Mexico. Find out how others fared in this map, put together by Statista.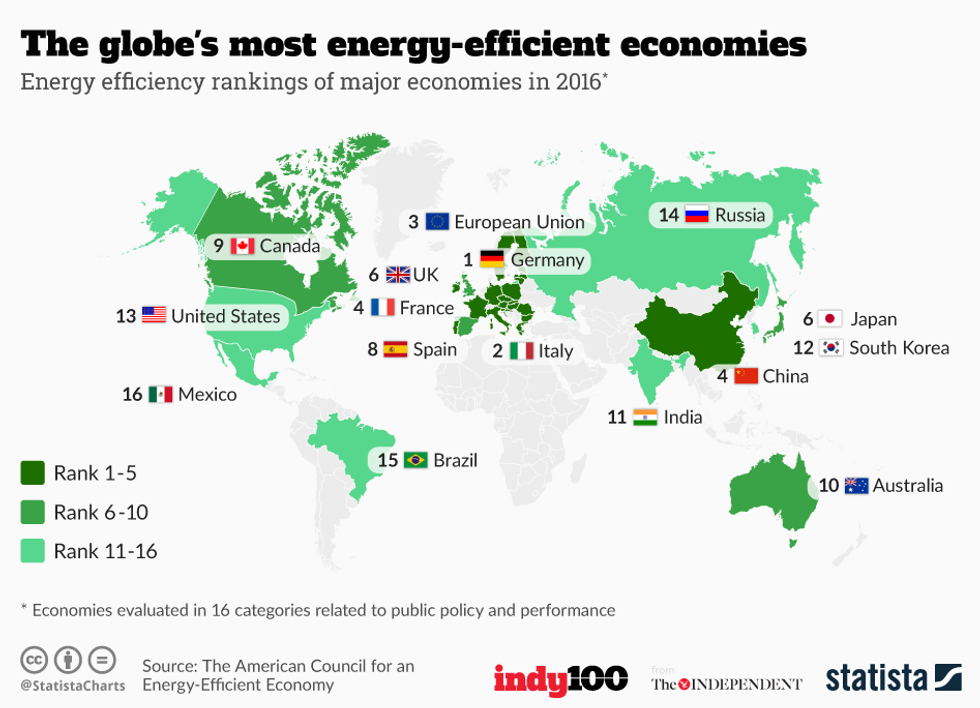 Picture: Statista