Despite overwhelming public opinion to the contrary, the British government has decided to name a new £200m polar research vessel RSS David Attenborough.
While "Boaty McBoatface" was the clear favourite among the British people, science minister Jo Johnson announced that it would be named after the much-loved television presenter - who turns 90 this weekend - instead.
The decision to overlook the joke name, first suggested by James Hand, was met with disappointment from many online.
And, of course, there's now a petition to have Attenborough re-named to Boaty McBoatface...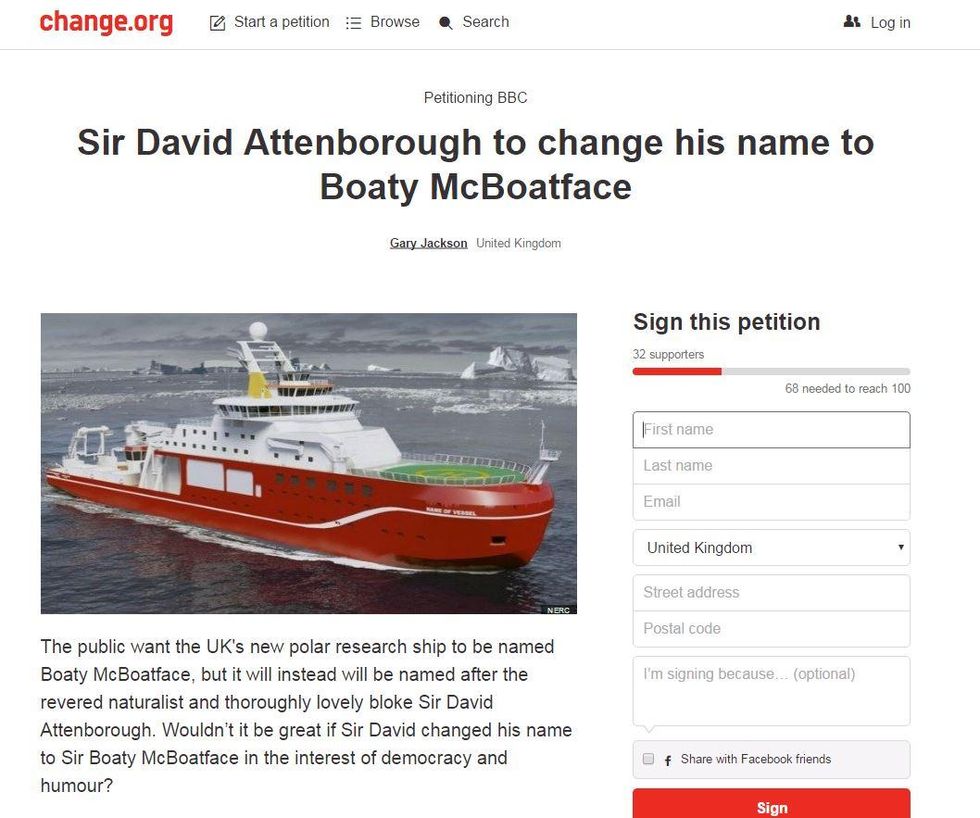 The petition, which will be delivered to the BBC, reads:
The public want the UK's new polar research ship to be named Boaty McBoatface, but it will instead will be named after the revered naturalist and thoroughly lovely bloke Sir David Attenborough.

Wouldn't it be great if Sir David changed his name to Sir Boaty McBoatface in the interest of democracy and humour?
You can sign it here