This photo was released as part of a set by North Korea's state-run Korean Central News Agency. But there's something wrong with it.
Maybe it's another botched PhotoShop job of which North Korea is notorious. After all, Kim Jong-un has rarely been in the public eye recently.
Nope.
Maybe it's because of the incongruity of the head of a brutal regime visiting a garishly decorated orphanage while apparatchiks studiously take notes.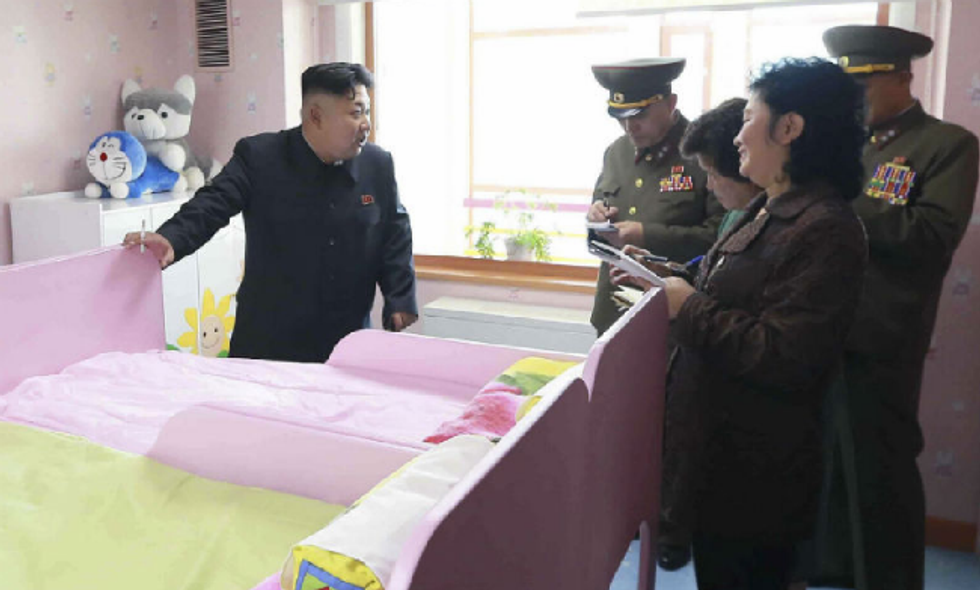 Nope.
Oh, maybe it's because said leader is in fact surely breaching the no-smoking policy at the Pyongyang Baby Home and Orphanage.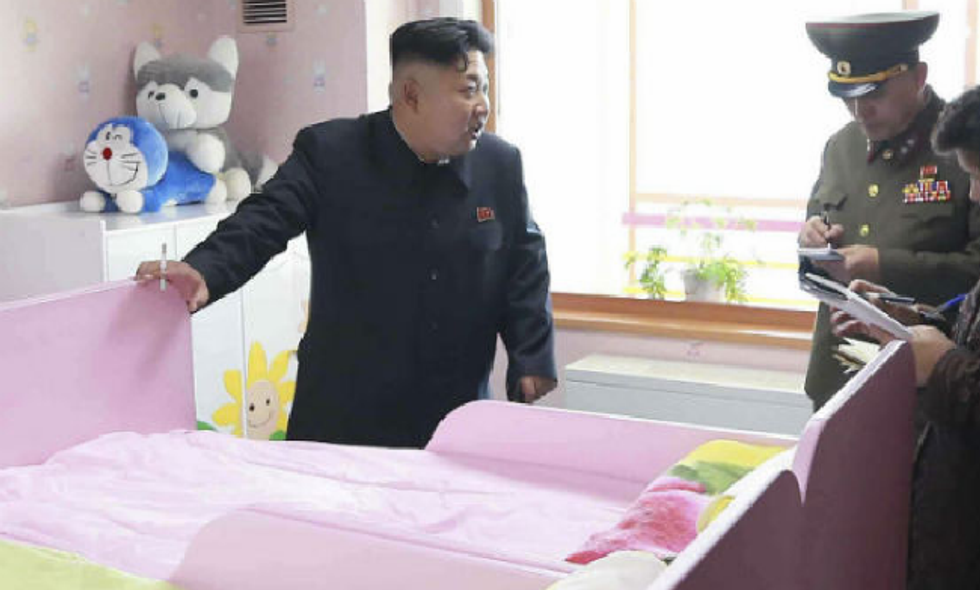 Nope.
It's actually because of the act of supreme political dissidence being carried out directly behind Kim's back.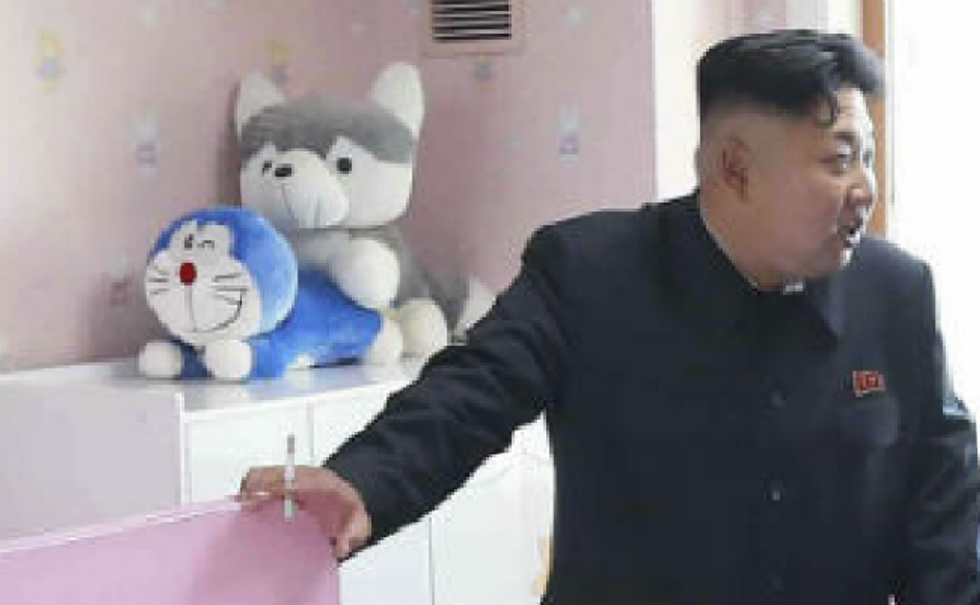 Fight the power!
(Picture: Reuters)
More: [He's back! But what has Kim Jong-un been up to?]1
More: [Kim Jong-un applauded by Hong Kong protesters (kind of)]2