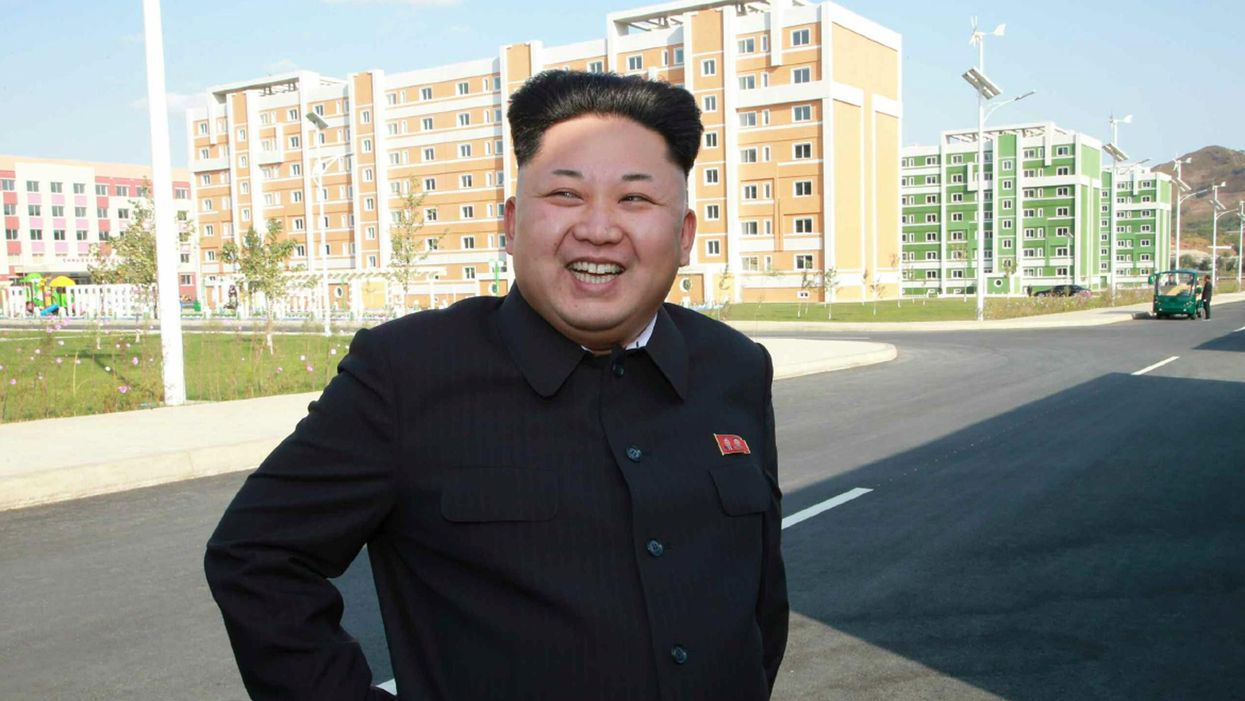 After over 40 days of not being seen in public, North Korea's supreme leader Kim Jong-un has re-emerged, according to reports in the state media.
Kim's disappearance had sparked speculation as to his whereabouts - with rumours of a potential coup, ill-health and an unrelenting addiction to Swiss cheese all offered as explanations.
"Giving field guidance" at the newly built Wisong Scientists Residential District
One of the more popular theories was that the dictator had been suffering from gout after having been seen with a severe limp on his previous public appearance on 3 September.
Following his re-appearance, that theory now seems plausible as Kim was pictured with a cane and appeared to be putting little weight on to his ankles.
Of course, his return to the public eye does not necessarily mean all is well for the Kim dynasty. As Remco Breuker, professor of Korean studies at Leiden University, told i100 last week:
If you put everything together things really seem to be changing. Maybe today, maybe tomorrow Kim will re-emerge, but it won't really matter because he's not in charge. We need to look past the face of the regime.