Scott Garfitt/REX/Shutterstock
"Strong and stable leadership", "Brexit means Brexit" and "No deal is better than a bad deal".
It's undeniable that Britain's much-embattled prime minister Theresa May's biggest strength seems to be churning out catchy, if nonsensical, soundbites.
Her tone, described as similar to a "school mistress" by aides of president Trump, is unmistakable. As is her, shall we say, "unique", style of dancing, alongside her signature leopard print kitten heels and penchant for a chunky statement necklace.
With stand-out features to rival her only female predecessor, Margaret Thatcher, it's unsurprising that May is regularly impersonated.
Combining wit, irony, wigs and politics – four elements which are richly entwined within LGBT+ performance culture – a choir of drag queens has taken on the challenge of impersonating Mrs May, with hilarious results.
The choir, made up entirely of May impersonators, call themselves the "Theresa May Singers". The group was brought together by legendary drag performer and comedian Jonny Woo, who calls London's "best gay pub" in Hackney his home.
Here's Jonny in a typically understated look...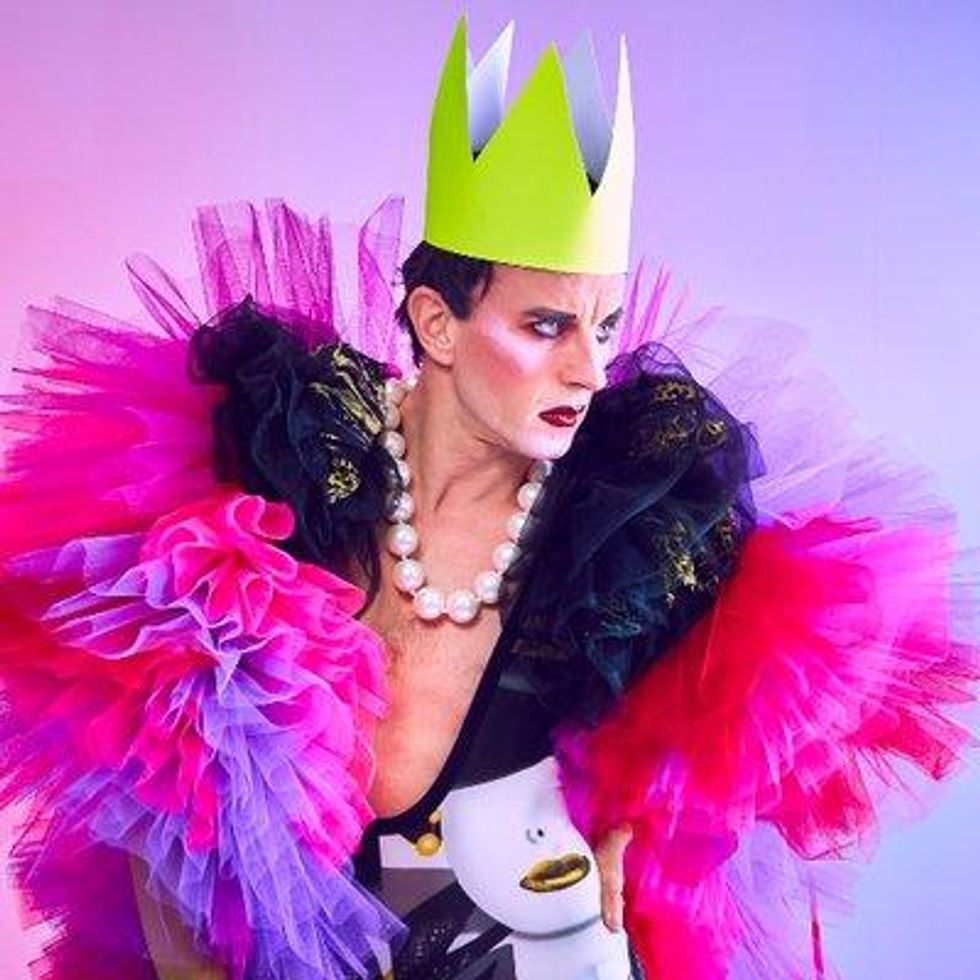 Twitter / @JonnyWooUK
The group will be performing at Woo's famous Un-Royal Varietyshow, which takes place each October at the Hackney Empire – an iconic venue with a history of enriching the area with experimental performances.
The magnificent May ensemble will be performing as part of Woo's cabaret extravaganza, singing brand new songs written by Richard Thomas, co-writer of Jerry Springer The Opera. Who knows, perhaps the iconic "Maybot" dance will make an appearance?
The two-night show has been called "a who's who of London's arts, fashion and queer scenes" and the event stars the best and the brightest of the cabaret, drag and variety performers. Predictably, there's no shortage of glitter.