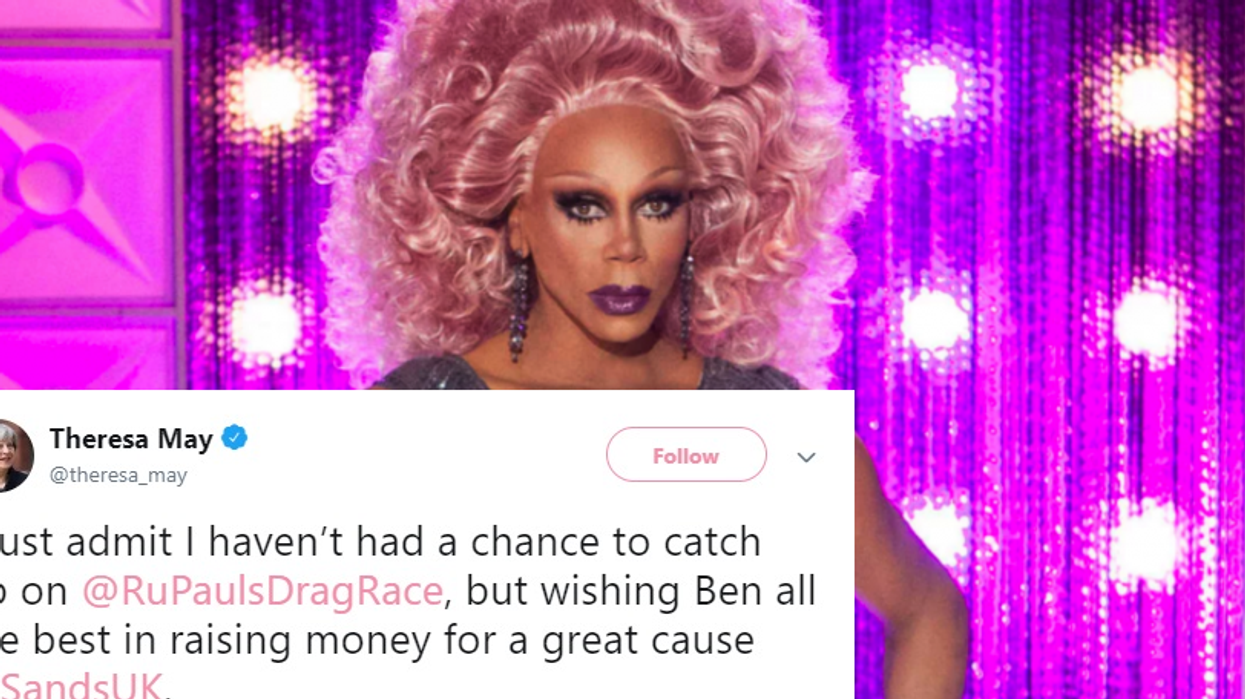 Logo TV / Twitter
RuPaul's Drag Race is a cultural phenomenon. Which is probably why Britain's prime minister Theresa May hasn't seen it.
How do we know this?
Well, in a rather bizarre twist that no one could have anticipated, May took some time out of her long schedule of Commons defeats to tweet about the Logo TV drag competition.
The tweet was sent after a story emerged of May sending a note to Ben Tye, a contestant on Miss Drag UK. 22 year-old Tye is currently raising money for Sands UK, a stillbirth and neonatal death charity. May sent him a signed photograph and a letter of encouragement for his fundraising efforts.
BBC journalist Chris Gibson then tagged the PM on Twitter, asking whether she's seen the show, which prompted her response.
Though given the Conservatives past attitude towards LGBT+ rights - most notably as the architects of Section 28, a policy once endorsed by May which prohibited public authorities from mentioning or promoting homosexuality - the tweet didn't exactly go down well.
Drag Race royalty Aquaria also responded.
Though some people did enjoy the tweet.
May's legacy on LGBT+ rights remains complex. Despite her historic championing of Section 28 and hostile approach to LGBT+ asylum claims, she has introduced an LGBT+ action plan, encouraged tolerance towards trans people and voted for equal marriage in recent years.
The way things are going, the UK's Brexit future being decided via a lip-sync battle probably isn't entirely out of the question.