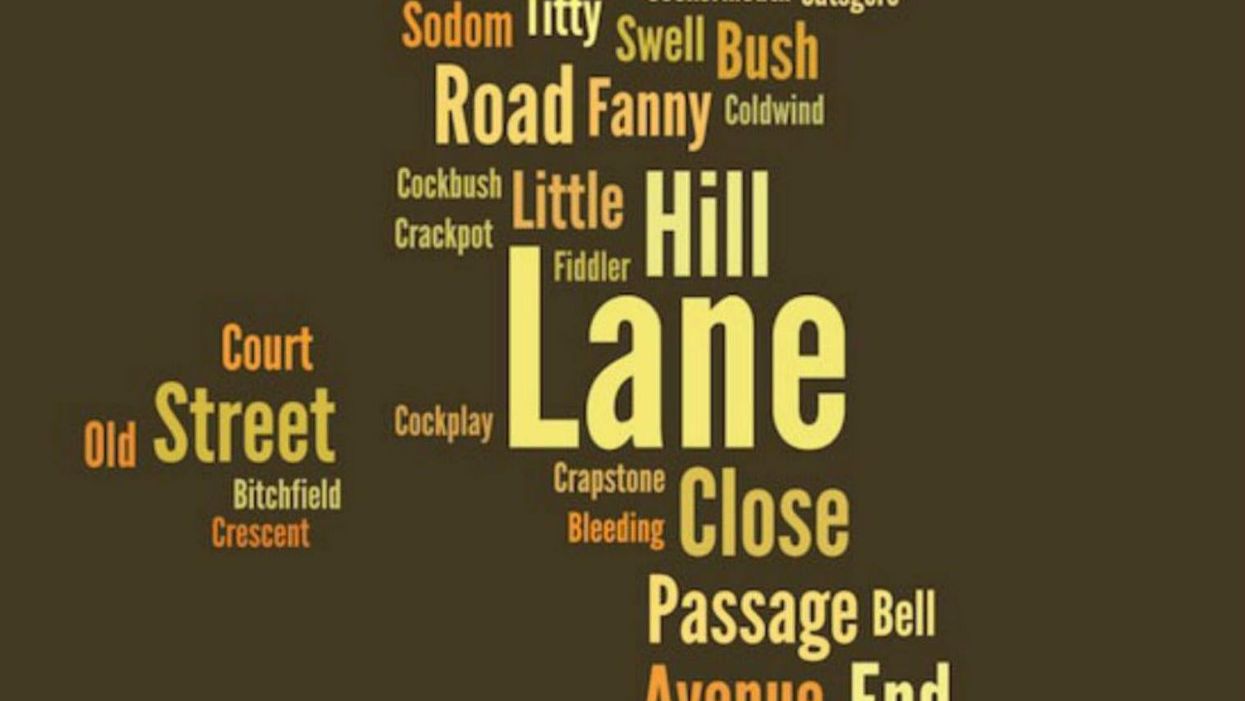 A new poll of the rudest (and funniest) place names in the UK has been released.
The poll, the brain child of comedian Chris Ramsey in collaboration with Swiftcover.com asked residents to vote for the most bizarre and hilarious place names they could think of in the United Kingdom.
Topping the list this year is "Bell End" on 36.35 per cent. Rather suitably, Bell End is located in the village of "Lickey End", Worcestershire.
Here's the top 10 in full:
1. Bell End, Worcestershire - 36.35%
Photo: Google Street View
2. Brown Willy, Cornwall – 34.25%
3. Boggy Bottom, Hertfordshire – 30.55%
4. Twatt, Orkney – 26.20%
Photo: Google Street View
5. Nob End, South Lancashire – 26.15%
6. Fanny Barks, Durham – 24.45%
7. Scratchy Bottom, Dorset – 24.35%
8. Minge Lane, Worcestershire – 23.80%
Photo: Google Street View
9. Dicks Mount, Suffolk – 23.25%
10. Crotch Crescent, Oxford –22.25%
Photo: Google Street View
An honourable mention goes to Camrose, Pembrokeshire, which in January this year was briefly renamed "Cumrose". The mistake was a result of a council blunder which printed Cumrose on a street sign to the amusement of local residents.