Gemma Correll's fantastic feminist cartoons are inspired by pop culture, magazines ("good and bad"), overheard conversations and being a young woman today. And they're brilliant.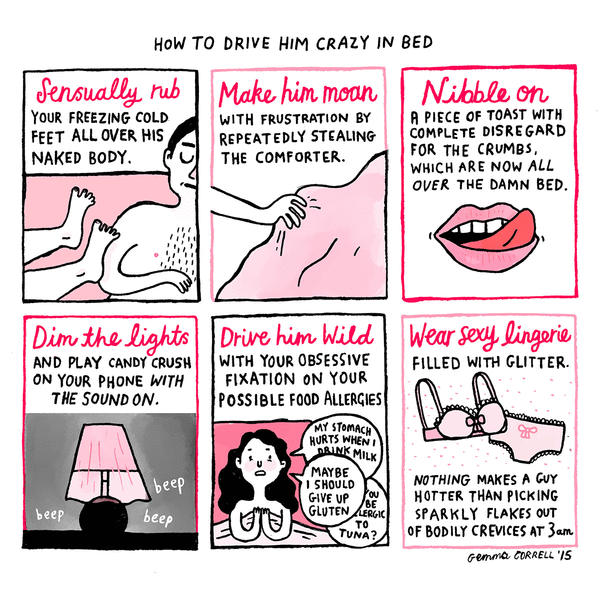 "I enjoy striking a balance (or trying to, at least) between serious issues and slightly absurd humour ... Also, pugs," she tells i100.co.uk.
As for the last thing that raised her feminist anger? "The fact that sanitary ware is taxed as a 'luxury' at 5 per cent, whereas things like kangaroo meat and alcoholic jelly shots aren't, makes me angry," she says.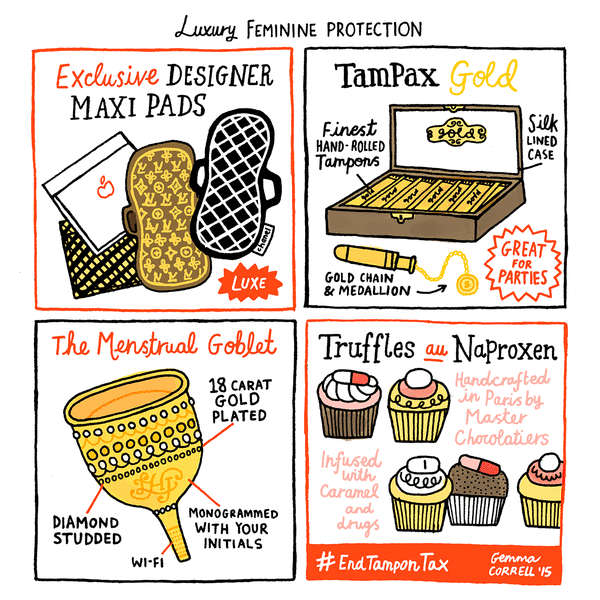 "It's maddening that supplies aren't available for free for vulnerable women (since condoms are freely available at sexual health clinics, I don't understand why tampons and pads aren't)."
All images © Gemma Correll
More: For homeless women, a period is a nightmare. This campaign aims to change that