The case of a rape at Stanford University in January 2015 is making headlines this week thanks to the publication of a moving, powerful letter the victim read out to her attacker in court.
There have been calls for a re-sentencing as 20-year-old Brock Turner only got six months in jail for his crimes, when under state law he could have faced 14 years.
In handing down Turner's sentence the judge said he was afraid imprisonment would have a "severe" impact on the competitive swimmer.
Santa Clara county sheriff's office decided not to release Turner's booking photos, claiming it was actually Stanford's Department of Public Safety's call.
Without access to the public record photos, many news outlets ran his smiling yearbook pictures or video stills from his trial to illustrate the story instead.
The smiling, clean cut picture in particular is troubling, drawing attention away from the fact that Turner is a criminal - and an unrepentant one at that.
After increased pressure Santa Clara county sheriff's office released the booking photo from the night of Turner's crime and his sentencing mugshot on Monday - photos below:
Turner on the night of his arrest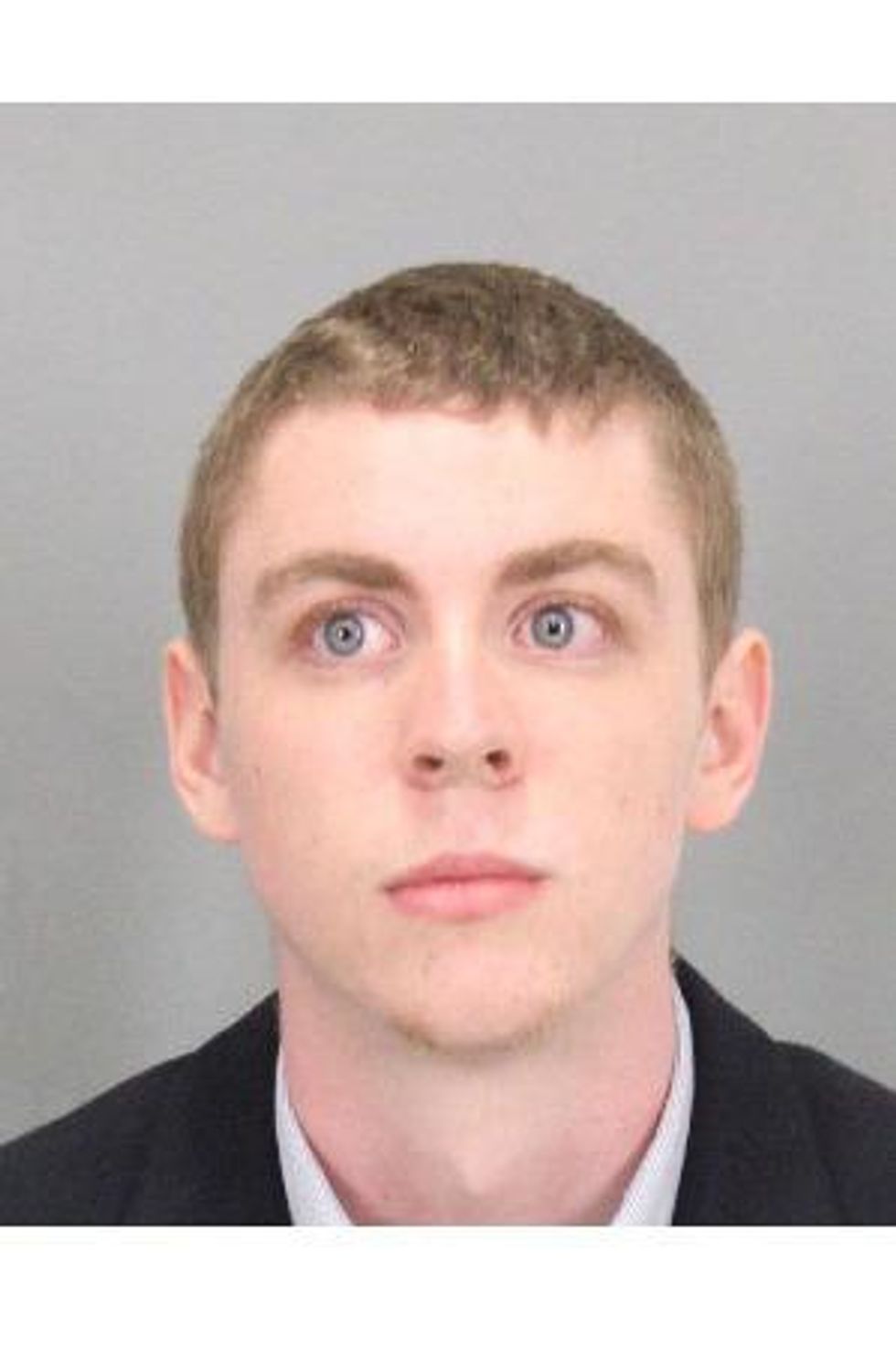 Turner at his sentencing
Many people have been pointing out numerous examples of black and white criminals being portrayed in these strikingly different ways - a handful from the Washington Post are noted below:
But more tragically, a composite picture of the first pictures that circulated in the media of Turner and murdered black teenager Trayvon Martin, who died in 2012, has been shared hundreds of thousands of times on social media.
It highlights a huge disparity between how a white criminal and black victim have been portrayed: