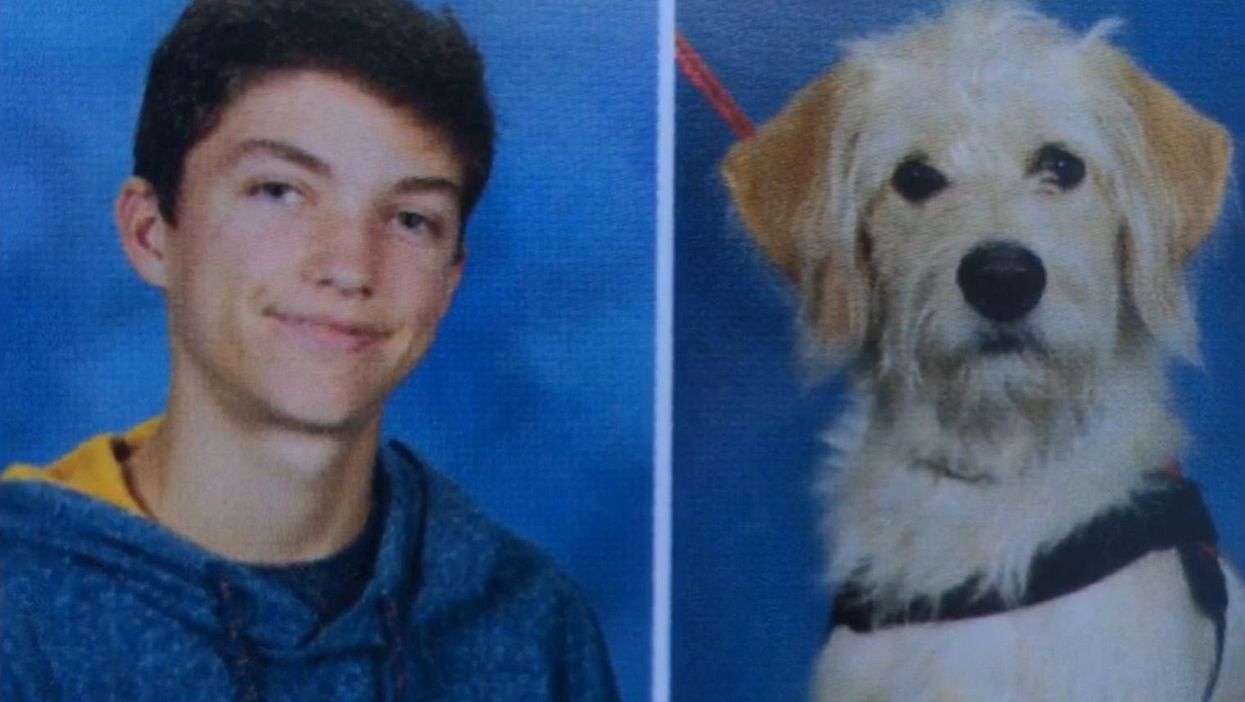 Harry Hulse is a 15-year-old insulin-dependent diabetic who attends Northern Guilford High School in Greensboro, North Carolina.
He has attended school with his service dog Taffy since August 2015, who paws at him to let him know about low or high blood sugar spikes.
So it seems only right that when it came to yearbook photographs, the sophomore was photographed alongside his companion.
Harry told WMAZ:
I didn't know until I got to taking pictures, and then they said, 'We're taking a picture of your dog, too'.

He looked really cool. He looked better than me.
I mean, we don't want to agree, but just look at him.
Harry says Taffy was trained at a Las Vegas facility to help monitor his blood sugar:
My blood sugar is very unstable. He'll alert me when that happens by pawing me on my leg or scratching me.

When I'm sleeping, I obviously don't know what's going on and my mom and dad aren't aware either.

My blood sugar is supposed to be between 110 and 150 and once it dropped to 43 while I was asleep.

I woke up to Taffy going crazy and pawing me and scratching me and got my level back up.
Harry also says Taffy is very quiet and well-behaved in school, and is partial to having his head-patted by his friends.
We imagine there's a bit of a queue.
HT Mashable