Picture: Channel 10
There are few internet weight loss claims that actually work - but one couple's simple lifestyle change may just be one to implement into your everyday life.
Priscilla and Scott abstained from drinking sugary sweets for three weeks – that includes fizzy drinks, sugar-heavy fruit juice, alcohol and syrupy coffee.
By drinking only water, coffee and herbal tea, they lost an average of 2kg per week.
The couple had participated in the Australian TV show The Living Room where former The Biggest Loser trainer Tiffiny Hall (pictured below) set them the task.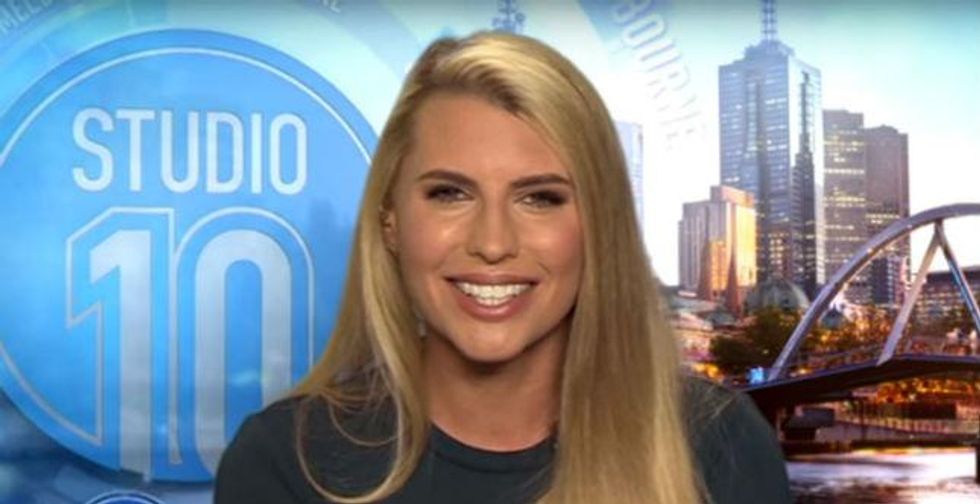 Picture: Studio 10/YouTube, Tiffiny Hall
Hall told News.com.au:
I set them the challenge to just drink water, as well as black coffee, green tea, for three weeks.

If you think about it, 600ml of fruit drink a day equates to 23kg of sugar over a year.
According to the NHS added sugars should not take up more than five per cent of one's caloric intake, which is approximately 30g of sugar a day.
Picture: Ben Pruchnie/Getty
However Action on Sugar found that hot flavoured drinks in high street stores contain up to 25 teaspoons of sugar, over three times the adult recommended daily amount– in one serving.
When we're talking about wellness and weight loss, a lot of people think about food and exercise. They don't so much think about what they drink. But there are a lot of liquid calories that you drink and you just don't think about.
Scott went from 100kg to 94.6kg, losing a total of 5.7kg and his partner Priscilla went from 98.8kg to 96.2kg.