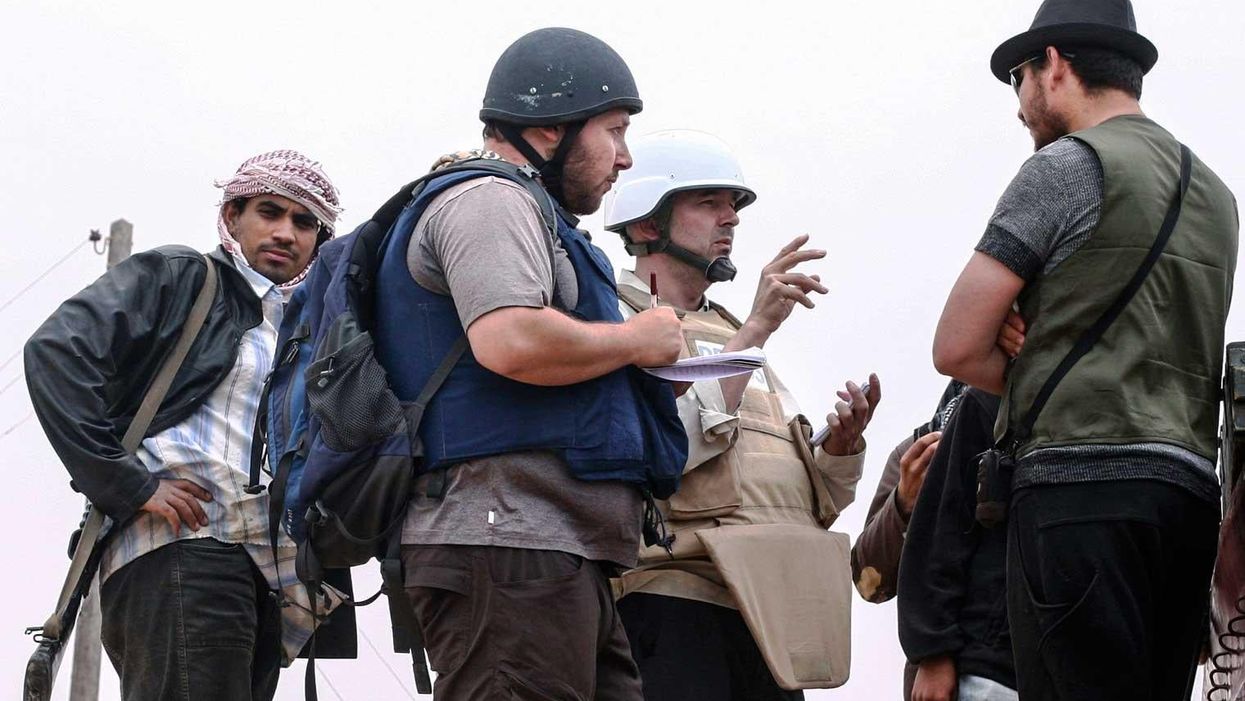 On his Twitter account Steven Sotloff described himself as a "stand-up philosopher from Miami", while on his Facebook page he listed his favourite films as Lawrence of Arabia and The Big Lebowski.
A fan of the Miami Heat basketball team, he spent most of his life in Florida, where he was born and attended university. It was at university that he coedited the student newspaper and developed a love of journalism.
Josh Polsky, who he shared a room with at university, told the New York Times: "The guy lit up a room. He was always such a loyal, caring and good friend to us. If you needed to rely on anybody for anything he would drop everything on a dime for you or for anyone else."
After taking up journalism full-time Mr Sotloff began freelancing for Time and Foreign Policy magazines, Christian Science Monitor and the World Affairs Journal, filing from Bahrain, Egypt, Turkey, Libya and Syria.
"While the world is abuzz with news that 60,000 Syrians have died so far in the 22-month-old civil war, it is the roughly 3 million refugees and internally displaced persons who are suffering daily. At camps such as Atmeh, located less than 1,000 feet from the border with Turkey, they are struggling to survive without heat, electricity, or adequate sanitation. The meager rations provided by a smattering of small NGOs leave them scrounging in order to keep their hunger at bay."